Bespoke Engagement Rings made in London
Bespoke Engagement Rings made in London
Every ring we create is uniquely made to order and as such we are not constrained by limited stock, wider industry trends or fashions. We simply make what our clients want. A selection of our previous creations are showcased below to highlight the quality and variety of our work.
Please get in touch to discuss any design ideas.
View Bespoke Portfolio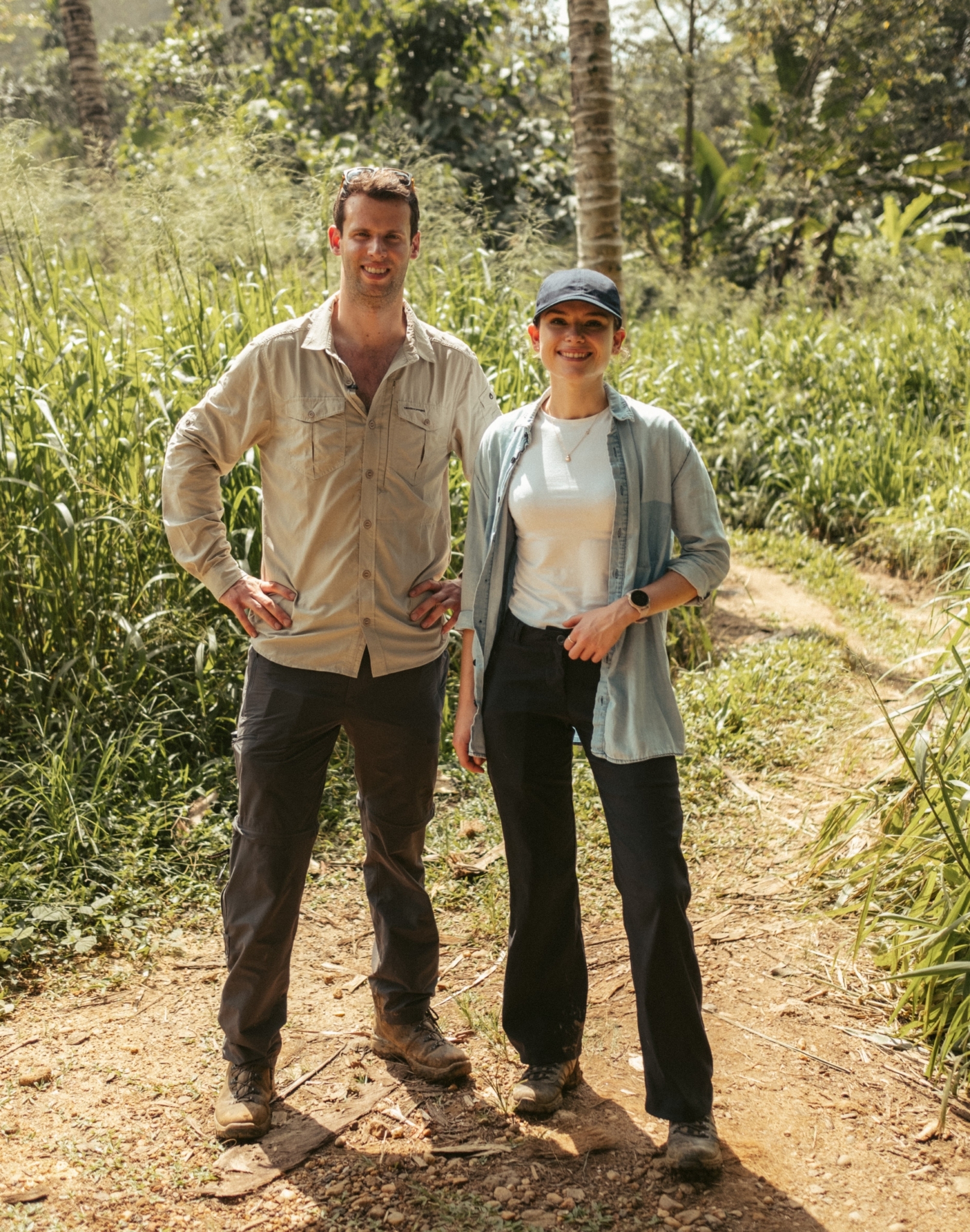 Our Team
A team of experts that care
A team of experts who's mantra is simple - "Look after people and people will look after you".
In a new era of responsible luxury the team at Blackacre is comprised of expert jewellers, designers and gemologists with a specialist covering each respective area. There are no sales people as this is not in the ethos.
Every person is different and therefore the team do not have a set process but instead adapt and tailor their approach to the specific client. The ultimate goal being to educate each client to a point where they can make an informed decision on the design or creation that will be perfect for them.
Whether embarking on the journey as a couple or planning a suprise the team of experts divulge their passion for this precious journey and help craft an immersive experience and design like no other.
As a business largely built on word of mouth, providing an immaculate experience is the raison d'être.

About us
Unrivalled Craftsmanship
Exceptional quality straight from the workshop
We are passionate about the technical detail. It is key for us that a diamond or gemstone be shown in its' full potential and this is only achievable with the highest quality of craftsmanship and setting. Based in our central London workshop our team of experts meticulously design each pieces to ensure the optimal flow of light through each stone with minimalist and elegant settings.
About us
Case Studies
Behind the scenes of creating a bespoke engagement ring
Follow the journey of a bespoke engagement ring as we take you behind the scenes of the creative process. Offering an insight in to what a client might expect to see, from initial designs to the setting of stones, the case studies below immerse you in our world...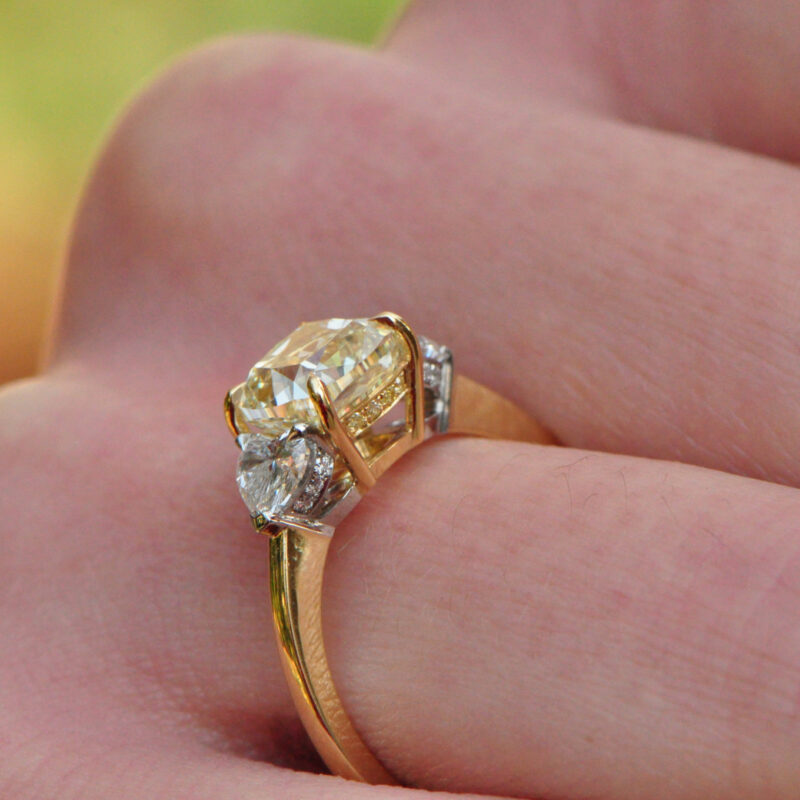 Yellow diamond trilogy ring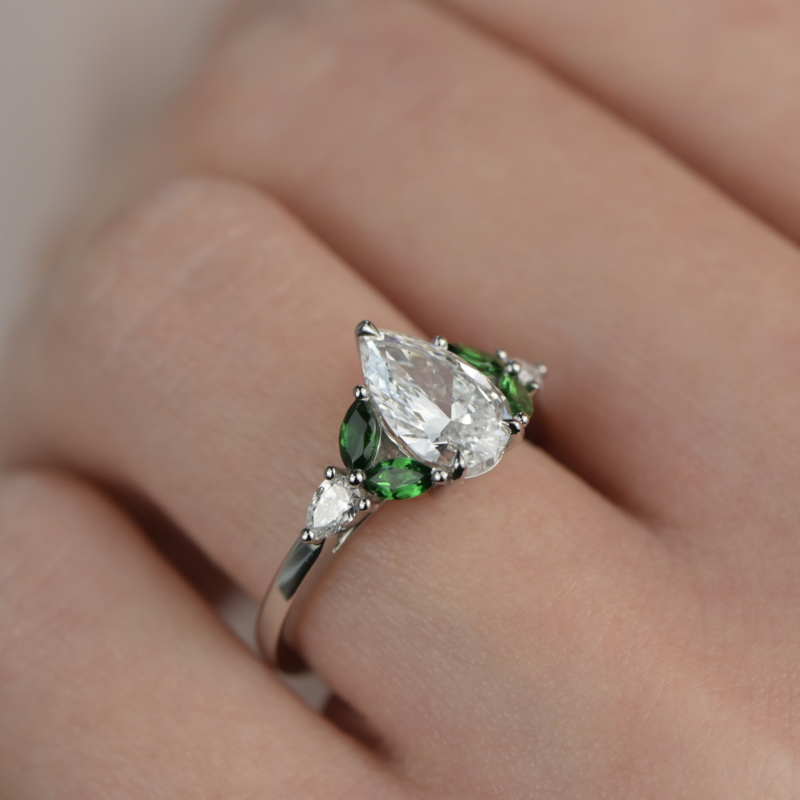 Bespoke "Patagonia" design
Flagship designs
Signature bridal designs
Our signature engagement rings were created to showcase our passion for exceptional diamonds and gemstones as well as technical capability. Taking inspiration from the natural world with each ring designed around a feature stone the signature rings are our flagship creations. Available as they are or for customisable comissions
Signature Collection
Gouache Design
One of a kind artistic illustrations
Many of our creations are available with a hand painted gouache render. This original one of a kind piece of art will provide a further connection and romanticisim with what is one of lifes most special purchases.
Much of the jewellery world has been overly commoditised by large scale retailers. We are passionate about creativity and want to bring the focus back to the art of design. If you would like to discuss the different options when it comes to artwork then our team of experts would be delighted to help.
Contact us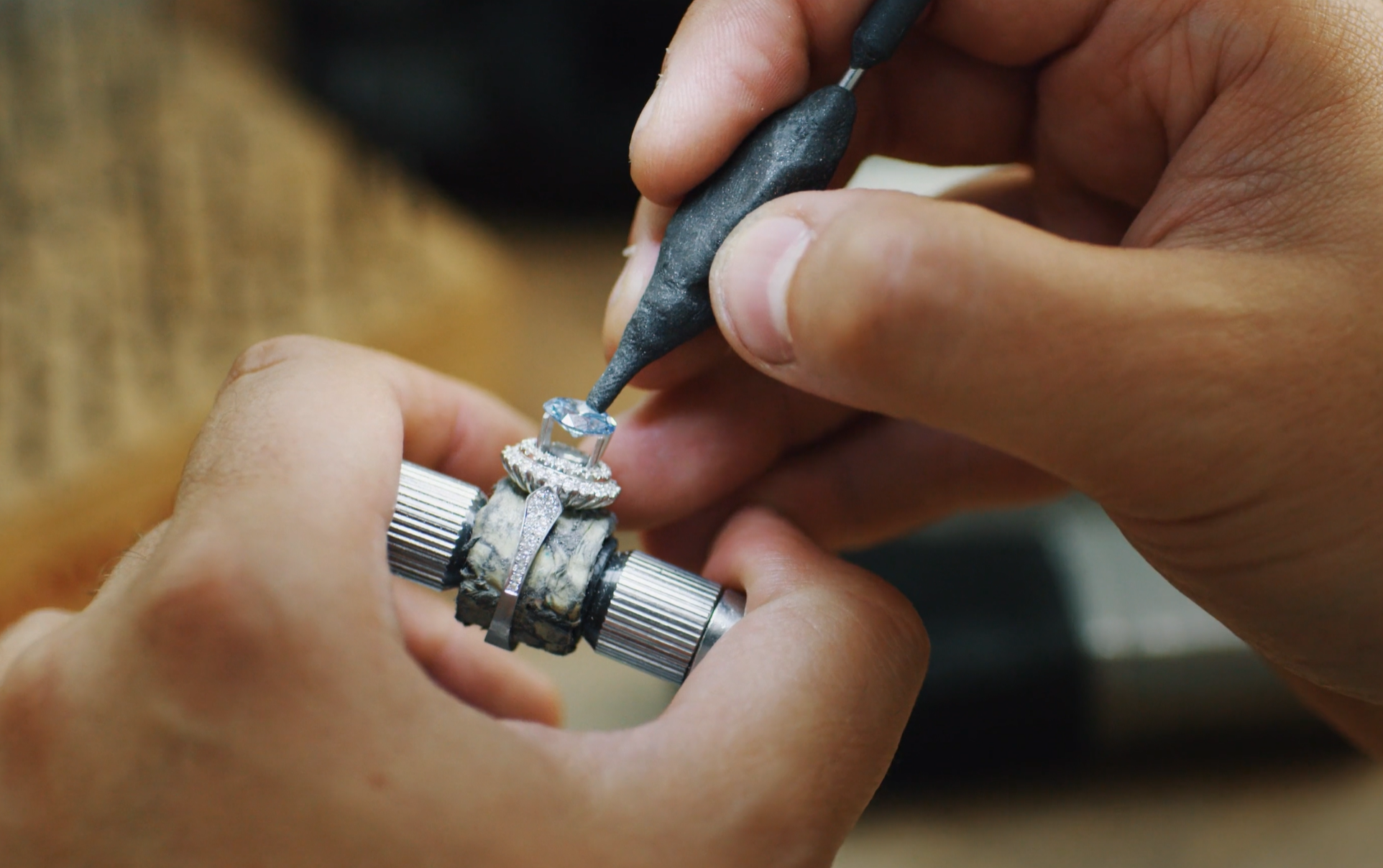 Our Process
Attention to detail
"Over 50% of most jewels are metal. Exceptional craftsmanship can raise the perceived quality of any gem and is the quickest way to identify a valuable piece of jewellery".
We pride ourselves on the quality of our craftsmen and women. With dedicated specialists at every stage of the creation process the quality of our jewellery is comparable to the major jewellery houses across the world. Our trained gemologists and jewellers will walk you through every detail that makes a Blackacre ring so special.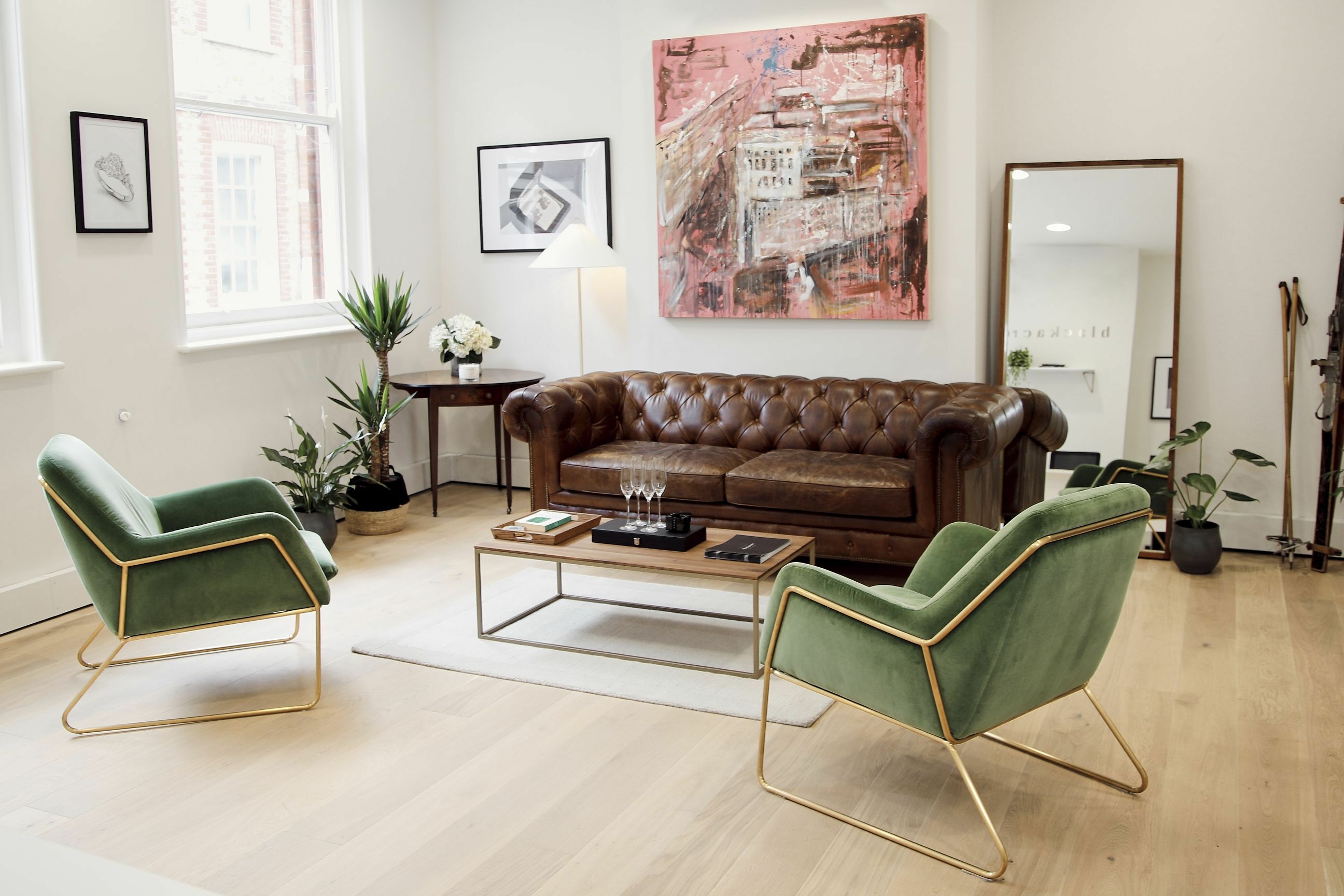 By appointment
Arrange a meeting
Every person is different and there is no standardised approach. Whatever your ideas and wherever you are in your journey we would be delighted to support you even if just for some simple advice. Our business has been built on caring hugely about everything we do and we are always delighted to meet with likeminded people.
Contact us
Book an appointment
Our central London studio & workshop is open Monday to Friday 9:00am to 17:30pm available by appointment and is located just a short walk from Chancery Lane tube or Farringdon station.
Contact us