January 21, 2022
How to choose a bespoke engagement ring?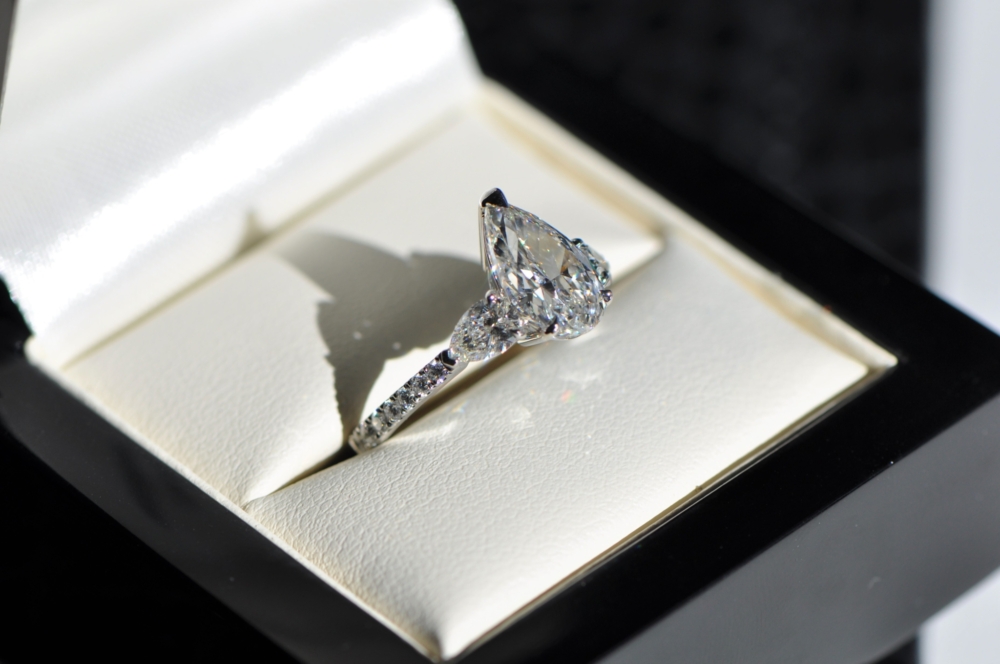 To many the words "Bespoke Engagement Ring" can incite alarm thinking about the vast number of combinations of shapes, sizes, colours, types and combination of diamonds and gemstones available. This is where Blackacre's handy guide to choosing an engagement ring comes in. Simply follow the simple steps below to enusre your experience of purchasing a bespoke engagement ring is smooth and easy.
Moodboarding
When starting to think about a bespoke engagement ring it's good to start thinking about a couple of ideas that you like. A great way to do this is to create a pinterest board to help you save the ideas, or use the save function on instagram to create a folder of inspiration images. You don't need to have the exact design pinned down before you come to us, so showing us these types of moodboards helps us get the design process going.
Budget
As bespoke jewellers, we can cater to most budgets, but it's important to be clear with how much you wish to spend. With a clear budget in mind, you will be able to funnel down decisions about style of ring as well as size of diamonds or gemstones involved.
Design
The style of a bespoke engagement ring will show who you are as a couple and play to your tastes and influences. It's important to take into account your partner's lifestyle to help you shape what kind of engagement ring that will suit them. A couple of things to consider are:
Colour of Metal - Do some research on whether your partner wears yellow gold, white gold or rose gold, or a mixture. For example, if they wear predominantly yellow gold jewellery, this is probably the right choice of metal for their engagement ring too. At Blackacre we only use recycled yellow gold, white gold and platinum in our bespoke engagement rings.
Prongs or rub over - If your partner has a very active lifestyle, it may be preferable to choose a rubover (or bezel) setting style. This type of setting pushes metal slightly over and around the diamond or gemstone, so its edges are completely covered. This helps to keep the gemstone safe from knocks in everyday life.
Style - Does your partner have classic tastes or are they up-to-date with the latest trends? Some may prefer a timeless solitaire or cluster ring, whilst others may be drawn in by unique geometric shapes.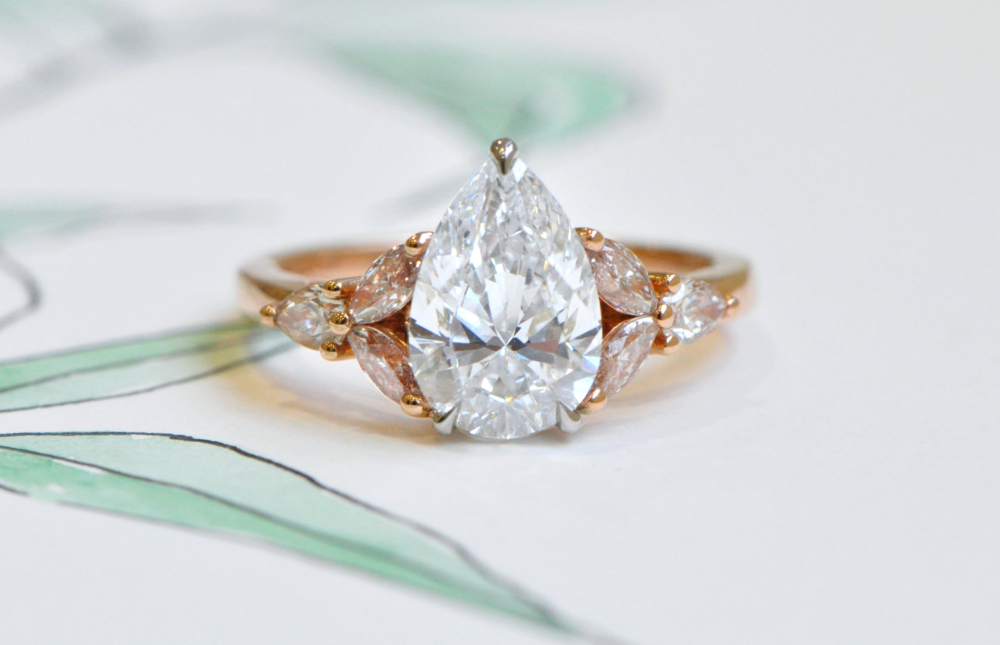 Time
Creating an engagement ring unique to you can be long process from initial discussions, through to conceptual ideas and choosing diamonds before any of the actual ring starts being made. Our atelier take time and care over every stage of the construction process to ensure the final product is nothing less than perfection. We ask that you leave a minimum of 6 weeks for a bespoke engagement ring to be created. Please note that more complicated designs or rare gemstones will take longer to create or source.

Shape
Usually, an engagement ring has a central feature stone which the ring is designed and built around. Diamonds and gemstones can be cut into any shape and size, therefore there is an infinite combination of centre stones to choose from. Before you start to worry, don't, see our blog on how to choose the best diamond shape to help. Try to do some detective work with getting your partners' family and close friends to ask some undercover questions with what their preference might be.
Ring Size
Some will know their partners ring size, from being told explicitly that "when the time comes this is my ring size". Ring sizes range from A-Z (in UK sizes) and is needed to start creating a bespoke engagement ring. If you aren't sure, here are some tips to help figure out your partner's ring size
For clients purchasing a ring for themselves we will be able to take a precise measurement in our workshop during your visit and such is the quality of our craftsmanship we are able to do this to the nearest quarter of a size.
If the ring is a surprise and the ring size is not known, we recommend finding a ring that is worn by your partner on the right hand third finger or left hand middle finger for us to measure at an initial appointment.
Use your partners' friends to do some undercover work on a covert shopping trip.
Another, riskier strategy is to use a piece of string to measure their finger whilst asleep (only for the brave-hearted).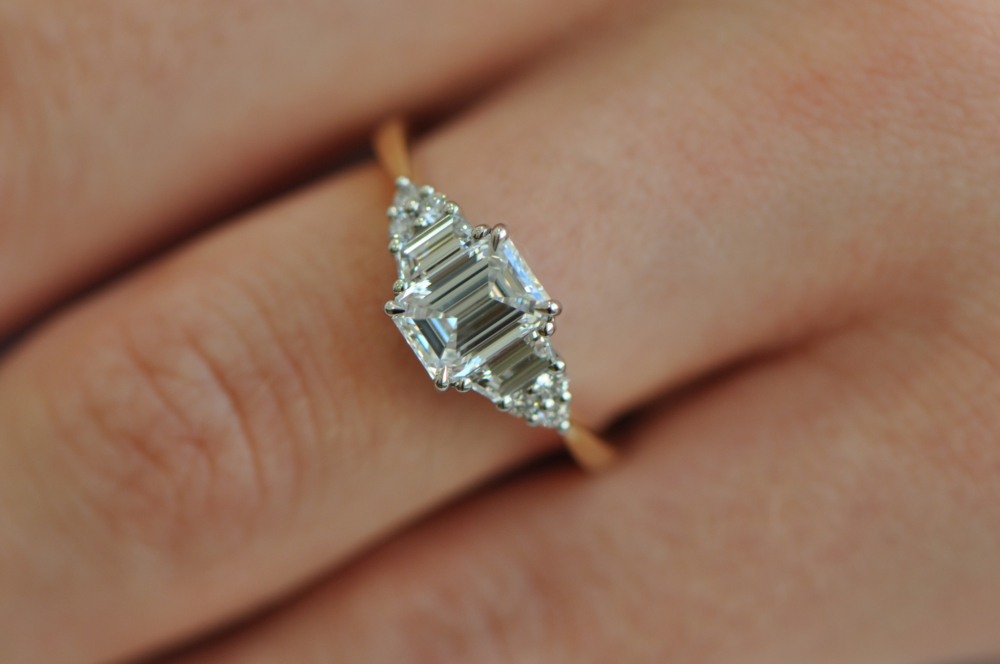 Return to Journal