Jewellery Care & Maintenance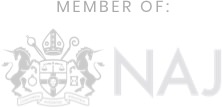 Jewellery Care & Maintenance
It might sound a bit scary, but the below details are provided to protect us, as much as to support you. We have poured a lifetime of energy into what we do and care greatly for our creations and clients alike. Should you have any questions or concerns it is always best just to contact us and we will do what we can to help.
Jewellery Care
We are immensely proud of the reputation we have built ourselves for creating some of the highest quality jewellery in the world. However, no matter how perfectly crafted any piece is, it is not indestructible and jewellery by nature is delicate… The following details are provided to ensure our creations can be enjoyed by this generation and the next.
If due care is not given to the jewellery, or excess pressure is exerted on it, this can distress the setting and lead to significant (and in the worst cases irreparable) damage. Damage can occur through a one-off impact as well as through the build-up of wear and tear over time, so it is critical that our creations are looked after and enjoyed appropriately.
Our jewellery is created with some of the most durable materials on earth, and whilst diamonds and many precious gemstones are incredibly hard, they are not indestructible. Any stone can be chipped or crack, if hit at a particular angle with enough force. Care must be taken to not hit your creation against any other hard material. The same applies to the metalwork itself; whilst hardwearing both platinum & gold can also be bent or damaged if repeatedly put through excessive force or as a result of a hard knock.
We therefore advise taking off your jewellery where there is any risk of abrasion or possible damage to ensure it can be enjoyed throughout time.
Wearing your jewellery
Our creations are not designed to be worn 24/7 – doing so will lead to them being damaged.
We advise removing our creations where there is any risk of abrasion, or it is not entirely necessary to wear the jewels. The more frequently a creation is worn the greater the chance of damage occurring is. Ultimately each person will find their own rhythm in the way and frequency with which they wear their jewellery but below are a selection of activities and environments which we would categorically avoid whilst wearing your jewellery:
All forms of sports and outdoor activities
Gym and other exercise classes
Housework and gardening
Swimming in pools or the sea
Carrying heavy objects
At nighttime for sleeping
Beauty regimes – including perfumes, hand cream & moisturisers
Particularly relevant to rings; it should also be noted that day to day your hands are exposed to the elements and often the most innocuous of knocks can lead to more damage than you might expect
Storing your jewellery
We strongly recommend storing your jewellery in its original Blackacre box when you are not wearing the item. If you have lost this, using another suitably fabric lined box in a cool & dry place will do. Lay out necklaces flat to avoid tangling and store pieces separately to avoid scratching.
Cleaning your jewellery
In order to keep your jewellery looking at its best, in addition to an annual check-up, we recommend regular cleaning of the pieces at home.
The main thing that prevents a diamond or gemstone from sparkling is the build-up of grease and dirt on the surface which blocks the flow of light in to, and out of the stones. Over time this accumulates and can be easily removed through simple and regular cleaning.
We suggest filling a bowl (not a sink as the plug hole presents an unnecessary risk!) with lukewarm water and washing up liquid and leaving the item to soak in this for 15-20 minutes. This period of soaking will soften any grease and dirt ahead of cleaning. Do NOT use this method for pearls, emeralds or other soft and porous gemstones. If you are unsure, please contact us for cleaning.
Once the soaking period is complete, take a soft toothbrush (we suggest buying a children's toothbrush specifically for your jewellery) and gently brush the jewellery. Be careful not to apply force to any stone but it is important to get in all the hard to reach places including (where possible) behind the stones. Once brushing is complete rinse carefully with warm water and dry gently by dabbing with a soft dry cloth.
Avoid any form of chemical, household or abrasive cleaner as well as home ultrasonic cleaners. These may damage your item.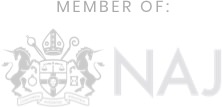 Book an appointment
Our central London studio & workshop is open Monday to Friday 9:00am to 17:30pm available by appointment and is located just a short walk from Chancery Lane tube or Farringdon station.
Contact us