Lifetime Manufacturer's Warranty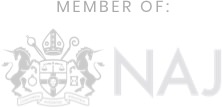 Lifetime Manufacturer's Warranty
Lifetime Warranty & Guarantee
Such is our commitment to quality and the care with which our products are created we are able to offer a lifetime warranty & guarantee.
Our products are made to the highest quality standards and crafted with the utmost care and expertise: we warrant that all Blackacre pieces ordered directly from us will be free from manufacturing defects. In the unlikely event you believe your creation has a manufacturing defect, please stop wearing the jewellery immediately and contact us to arrange an inspection.
Our Lifetime Manufacturer Warranty covers any manufacturing defects this this warranty does not cover damage from normal wear and tear and everyday use. Please see Conditions and Exclusions list below. If following our analysis of the creation the damage is deemed not to have been caused by a manufacturing defect, we will contact you and explain the repair options available and at what cost.
If the damage to the jewellery is considered by us to be due to a manufacturing defect we will seek to provide a repair or replacement free of charge. Please note that in the unlikely event we need to provide a replacement, many of the materials we work with, primarily diamonds and gemstones, are unique in nature and therefore often irreplaceable. Where a replacement diamond or gemstone is required, we will always support you to find the nearest possible best match in terms of appearance and value.
Any alterations, repairs or amendments applied to your Blackacre jewellery by another person(s) will automatically void your Lifetime Manufacturer Warranty.
Lifetime Warranty Conditions and Exclusions:
Please note that the above warranty is only available to the person, or partner of the individual that originally purchased the piece of jewellery. As mentioned above any work performed on your jewellery by a person other than us will void this warranty.

In the context of this warranty, lifetime refers to a maximum period of 20 years and will also be terminated in the event that the business ceases trading or other such change in circumstances.
Any damage or loss that results from insufficient care, general wear and tear or failure to maintain the integrity of your jewellery through annual servicing and timely repairs are not covered by us. This includes:
Small markings on the precious metal components are to be expected, including but not limited to scratches and dents, and are not considered a defect
Exposure to harmful conditions, excessive force and pressure or other such damaging environment/circumstance
Inappropriate wear or storage in unsuitable conditions that lead to damage in a one off instance or a build up of damage over time. This includes damage that occurs from general wear and tear and the consequent loss of stones
Failure to arrange repairs or servicing in a timely manner. In time, through wear and tear, settings can become loose. It is the owners responsibility to communicate with us in a timely manner to arrange the repair of this. If continued to be worn whilst damaged, further significant damage should be expected
Losing a stone of a stone being lost from a setting or chipped as a result of normal wear or impact
The bending of a mount or shank as a result of normal wear or impact. This may in turn also lead to damage to stones
Discolouration to a piece due to exposure to harmful chemicals and conditions i.e. cleaning products, cosmetic products, saltwater
The materials we work with are naturally occurring and variations in colour, inclusions and markings within stones are all part of their natural beauty. Any such natural variations are not considered defects.
For the avoidance of doubt – this warranty only covers manufacturing defects. It does not cover the replacement of centre stones or damage due to normal wear and tear. We strongly recommend that every client obtains their own insurance cover to ensure that in the event of any damage occurring the costs will be covered. Please refer to our guidance on insurance here.

Once the creation is outside of our control it is the owners responsibility to ensure it is cared for appropriately.
If you have any questions or would like to discuss it in more detail please contact us via hello@blackacreldn.com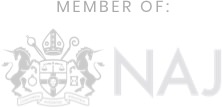 Book an appointment
Our central London studio & workshop is open Monday to Friday 9:00am to 17:30pm available by appointment and is located just a short walk from Chancery Lane tube or Farringdon station.
Contact us