April 02, 2020
Engagement ring size guide
How to find the correct engagement ring size? Ring sizes range from A-Z (in UK sizes) and getting the right size, although important, is easily correctable if the fit is not quite perfect.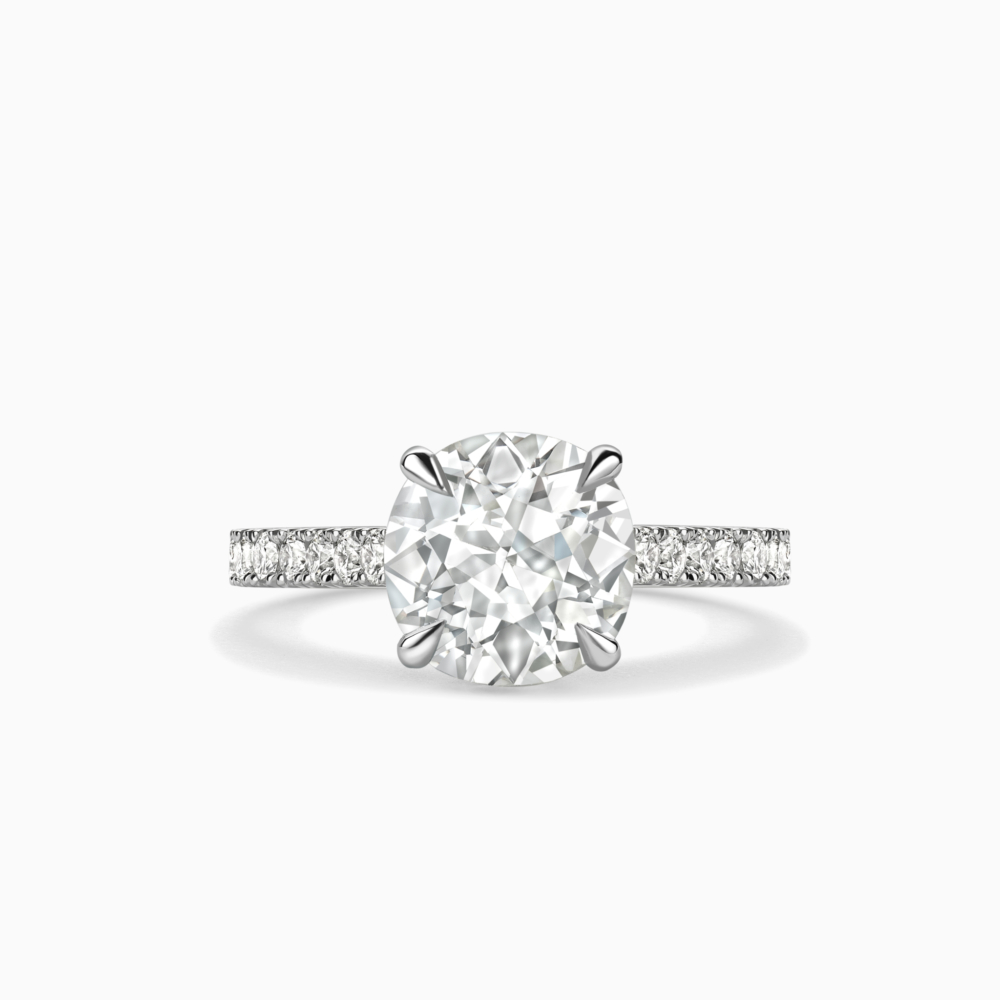 Getting the right size: One size doesn't fit all
For clients purchasing a ring for themselves we will be able to take a precise measurement in our workshop during your visit and such is the quality of our craftsmanship we are able to do this to the nearest quarter of a size.
Tips For Measuring Ring Sizes:

It's important to remember that if a ring has a thick band, the ring will be tighter, so we'd recommend sizing up.
To measure at home, use a piece of string (or something non-elastic), to tie around your finger, mark where it overlaps and then measure the length.
The best time of day to measure is in the evening, when your fingers are largest. Avoid measuring when you're cold, as fingers are at least half a size smaller. It's best to take this measurement up to three times to see any fluctuation with temperature.
If you have larger knuckles, you will need to take this into account to ensure the ring fits over them, usually order 1/2 a size bigger.


If the ring is a surprise and the ring size is not known, we recommend finding a ring that is worn by your partner on the right hand third finger or left hand middle finger for us to measure at an initial appointment. If you're feeling adventurous, try to measure their finger whilst they're asleep using the string method above.
We would recommend going with a slightly larger size if you are unsure, so we can then resize smaller.
UK Ring Size Chart
| Ring Size | Circumference (mm) | Ring Size | Circumference (mm) | Ring Size | Circumference (mm) |
| --- | --- | --- | --- | --- | --- |
| A | 37.8 | J | 48.7 | S | 60.2 |
| B | 39.1 | K | 50.0 | T | 61.4 |
| C | 40.4 | L | 51.2 | U | 62.7 |
| D | 41.7 | M | 52.5 | V | 64.0 |
| E | 42.9 | N | 53.8 | W | 65.3 |
| F | 44.2 | O | 55.1 | X | 66.6 |
| G | 45.5 | P | 56.3 | Y | 67.8 |
| H | 46.8 | Q | 57.6 | Z | 68.5 |
Return to Journal