Appointments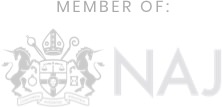 Appointments
By appointment only
We operate by appointment only to ensure we can give every client our undivided attention. It also allows us to protect our clients privacy (you won't find anyone else on our premises whilst you are visiting), provide a completely discrete service and ensure every detail is tailored to you.
Arranging a meeting
Appointments can be made via our website contact form or by contacting us either via email using hello@blackacreldn.com or telephone. We advise clients to share as much information and detail as possible during the initial contact phase (i.e. timelines, design inspiration and ideas as well as an approximate budget). This will help our team provide some immediate initial advice and guidance as well as ensuring any following consultations are completely tailored to the client.
What times are appointments available?
We are typically available for appointments Monday to Friday 9.00am to 5.30pm, however many of our clients work long hours so as a small business we do have the ability to flex our opening hours from time to time. We reccomend making contact with us and we will be able to come up with a plan from there.
Where are consultations held?
Appointments are held at the showroom, situated on the first floor of a town house at the entrance to Grey's Inn (nestled amongst the legal chambers of the worlds leading barristers & lawyers).

The full address is Cobham House, 9 Warwick Court, London, WC1R 5DJ.
Approximately 3 minutes walk from Chancery Lane tube station and 7 minutes walk from Holborn.
How long should we expect a consultation to last?
We do not have a standardised process or set appointment times but before any meeting we will be able to provide you with an estimate of how long we think it might take in order to help you plan your day.
What if we are late or need to re-arrange?
We work extremeley hard to ensure everything is perfect for every client so in the event you are delayed we would be greatful if you could let us know as soon as possible. Delays in excess of 10-15 minutes will likely mean we will need to reschedule the meeting.

Cancellation of an appointment should be provided 24 hours in advance. Appointments are greatly in demand so please be respectful of this. Re-scheduling a meeting is generally no problem dependent on our availability.

Do we need to bring anything with us?
Generally speaking it is not neccessary to bring anything with you to a meeting unless we have already discussed this. Just come along ready to be immersed in our world and enjoy a technical deep dive in to all things jewellery related.
For gentlemen planning a suprise proposal, to the extent it is possible to borrow a ring from your partners right hand ring finger (or failing that, any finger), this could prove a great help in gauging the correct finger size (and hopefully save alot of stress).
The only other instance where you might want to bring items in are if you are interested in re-designing a family heirloom, if the jewellery is to be worn alongside other pieces i.e. fitted wedding or eternity rings, or to see how a new piece may compliment your existing collection.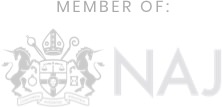 Book an appointment
Our central London studio & workshop is open Monday to Friday 9:00am to 17:30pm available by appointment and is located just a short walk from Chancery Lane tube or Farringdon station.
Contact us