Sri Lanka
Collection in design phase
The best things in life take time...We are currently in the process of designing a collection of pieces featuring precious gemstones sourced on our recent expedition to Sri Lanka.
In the meantime if you would like to create a bespoke design around one of our exceptional gems please contact us and we will be delighted to work with you.
Future Heirlooms
Gemstones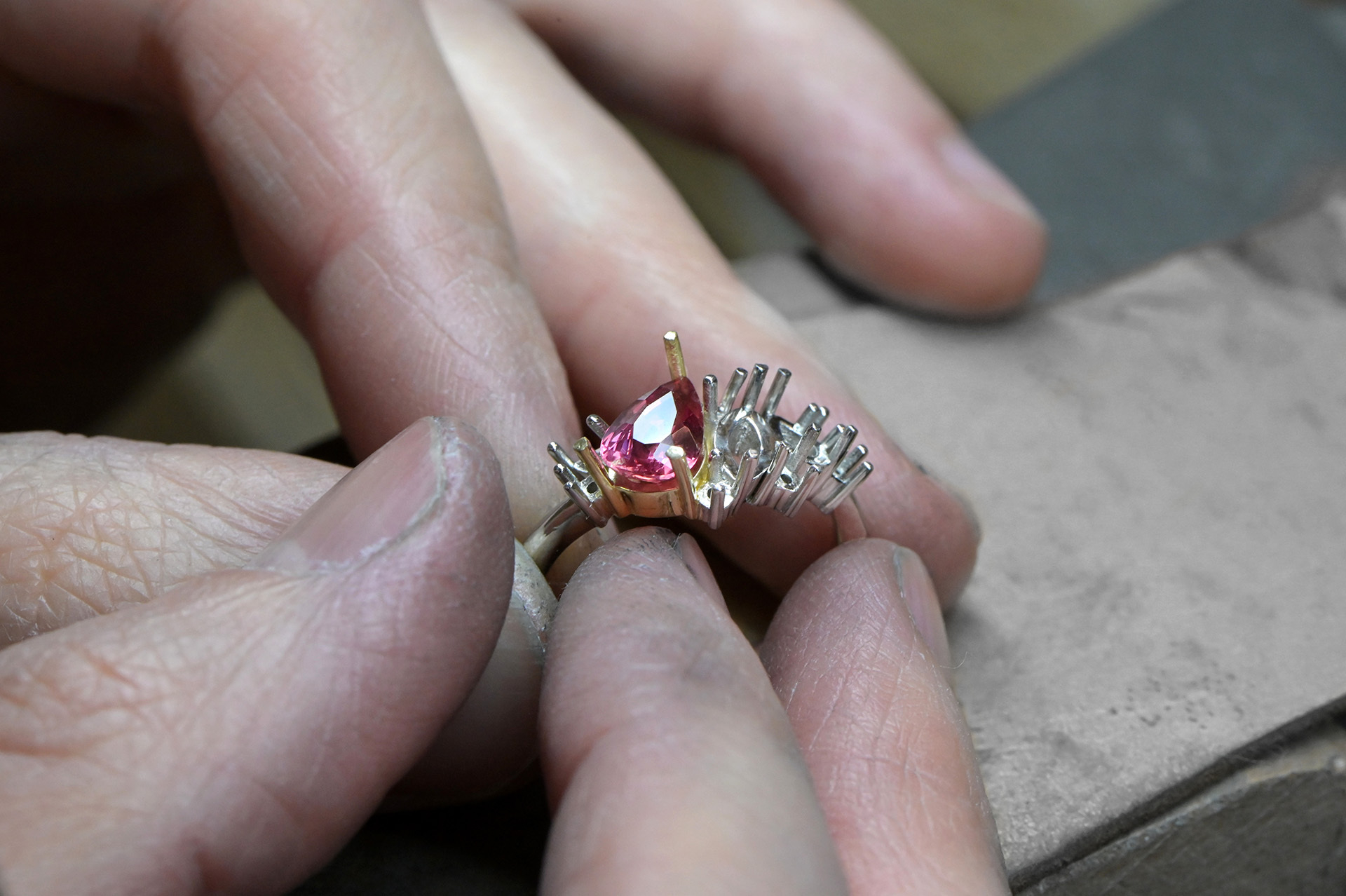 In progress
Behind the scenes
As will be all to clear from any interactions with the brand it is the journey of the creations that we take so much pleasure in. Therefore it only seems fitting that we provide a glimpse behind the scenes of our latest creations. The image shown here depicts a future heirloom creation being crafted around a 1.0ct pink sapphire sourced on our Sri Lankan expedition. We look forward to sharing the full collection once ready.
Book an appointment
Our central London studio & workshop is open Monday to Friday 9:00am to 17:30pm available by appointment and is located just a short walk from Chancery Lane tube or Farringdon station.
Contact us