Portofino
A pear-shaped diamond trilogy engagement ring. Featuring a 2.01ct pear-shaped diamond centre stone, flanked by two 0.15ct pear-shaped diamonds each set in platinum with a 60% side cut scallop set diamond band.
Designs start from £28,000 (inc. VAT)
All diamonds set with near invisible talon claws to provide total security
Raised floating side stones allow the maximum amount of light through the side stones
Tapered ring band featuring scallop-set diamonds designed to enhance the centre stone
Laser inscription and hallmark – allows traceability of gemstone and ring back to us
Explore our clients journeys
Every ring's story is unique yet they follow a similar journey and timeline. Visit our case studies page to see how a typical journey progresses and read a selection of client testimonials.

View case studies
Related Blog Articles
You might be interested in...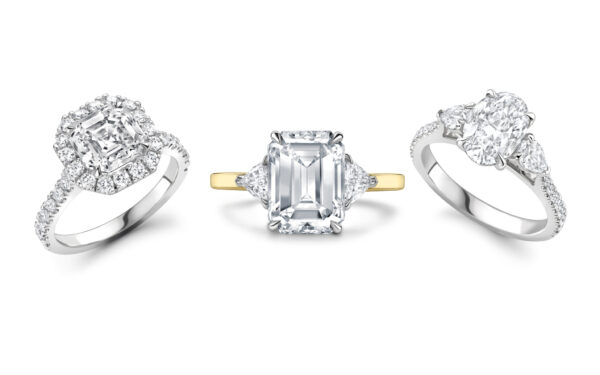 The preference of the shape of a diamond is a personal one. Some people like the soft curves of an oval whilst others...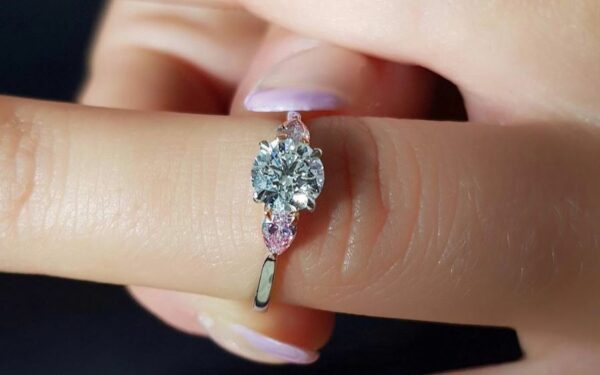 How to find the correct engagement ring size? Ring sizes range from A-Z (in UK sizes) and getting the right size,...
Book an appointment
Our central London studio & workshop is open Monday to Friday 9:00am to 17:30pm available by appointment and is located just a short walk from Chancery Lane tube or Farringdon station.
Contact us