September 20, 2022
The rough gemstone markets - Ratnapura
Our diary entry from day three of the Sri Lanka expedition required another early start in search of rough gems.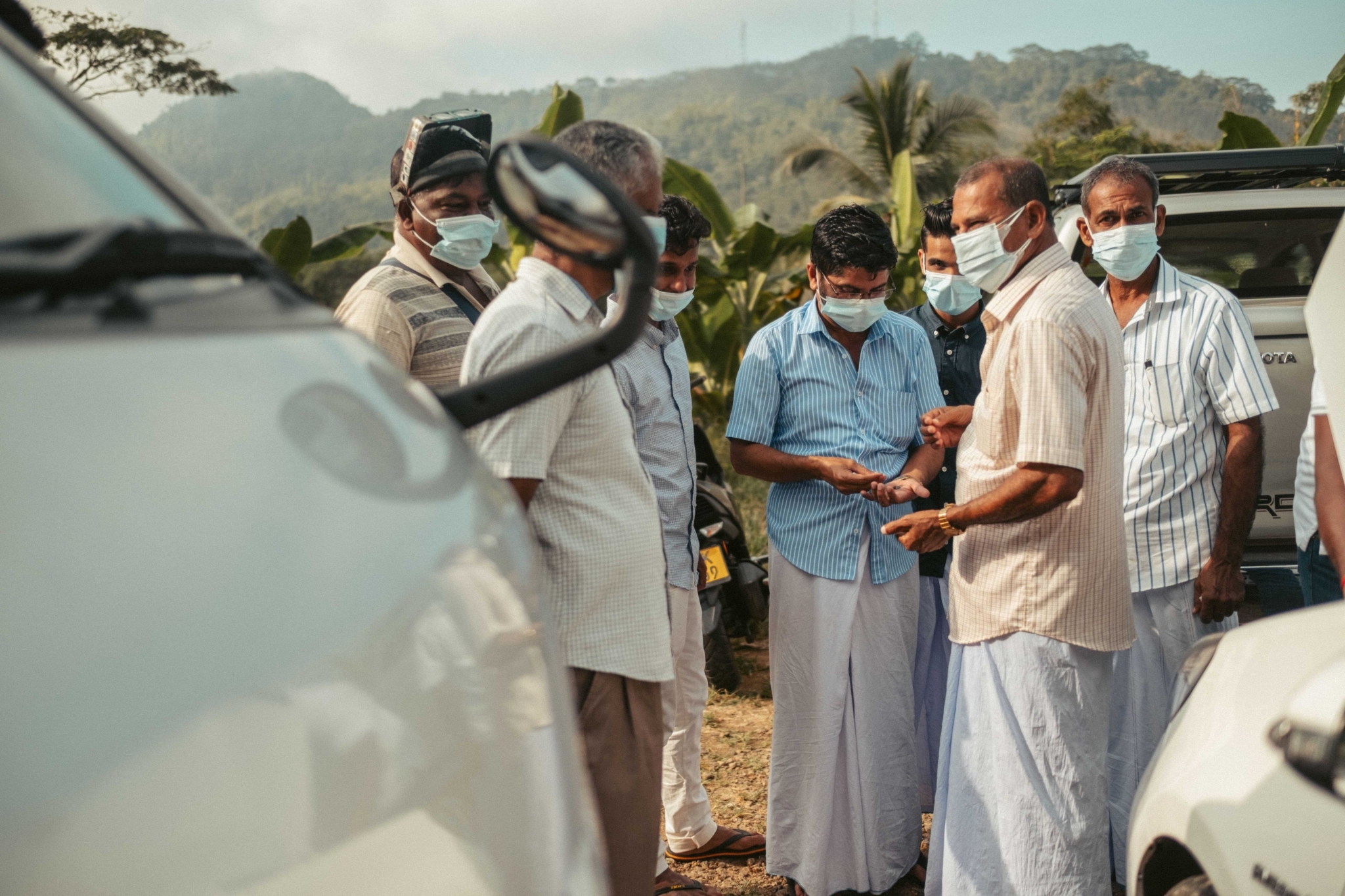 5:00am - Another early start
It's still dark as we trundle down the road away from our accommodation. Our early start is a necessary evil to make it to Ratnapura's gemstone market when it opens.
As we approach our destination, it's not quite clear where this bustling market we've been told about actually is. But slightly further down the busy mountain road, we see a small café, which we soon learn is where the gem traders assemble.
The market is located close to a river called Kalu Ganga (Black River). The atmosphere is sleepy as we arrive but we slowly see the first gem traders trickle in, clutching brifkas, which are small envelopes folded in a particular way to safely carry gemstones.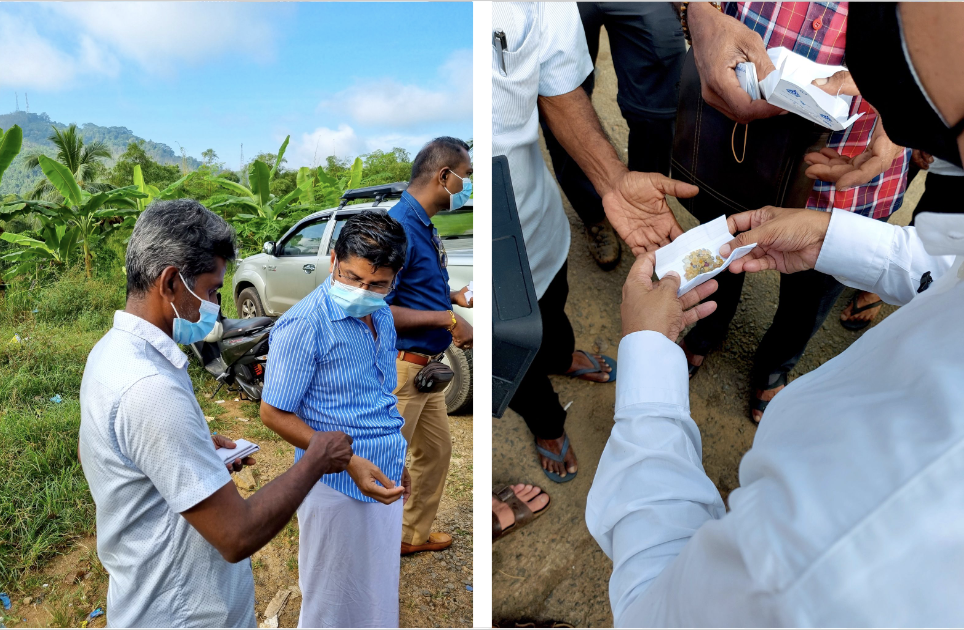 All the gemstone traders at the market represent independent mines. They come to the market to negotiate the best price for the rough gemstones, being mindful that everyone involved with sourcing the stone needs to receive a fair share of the proceeds.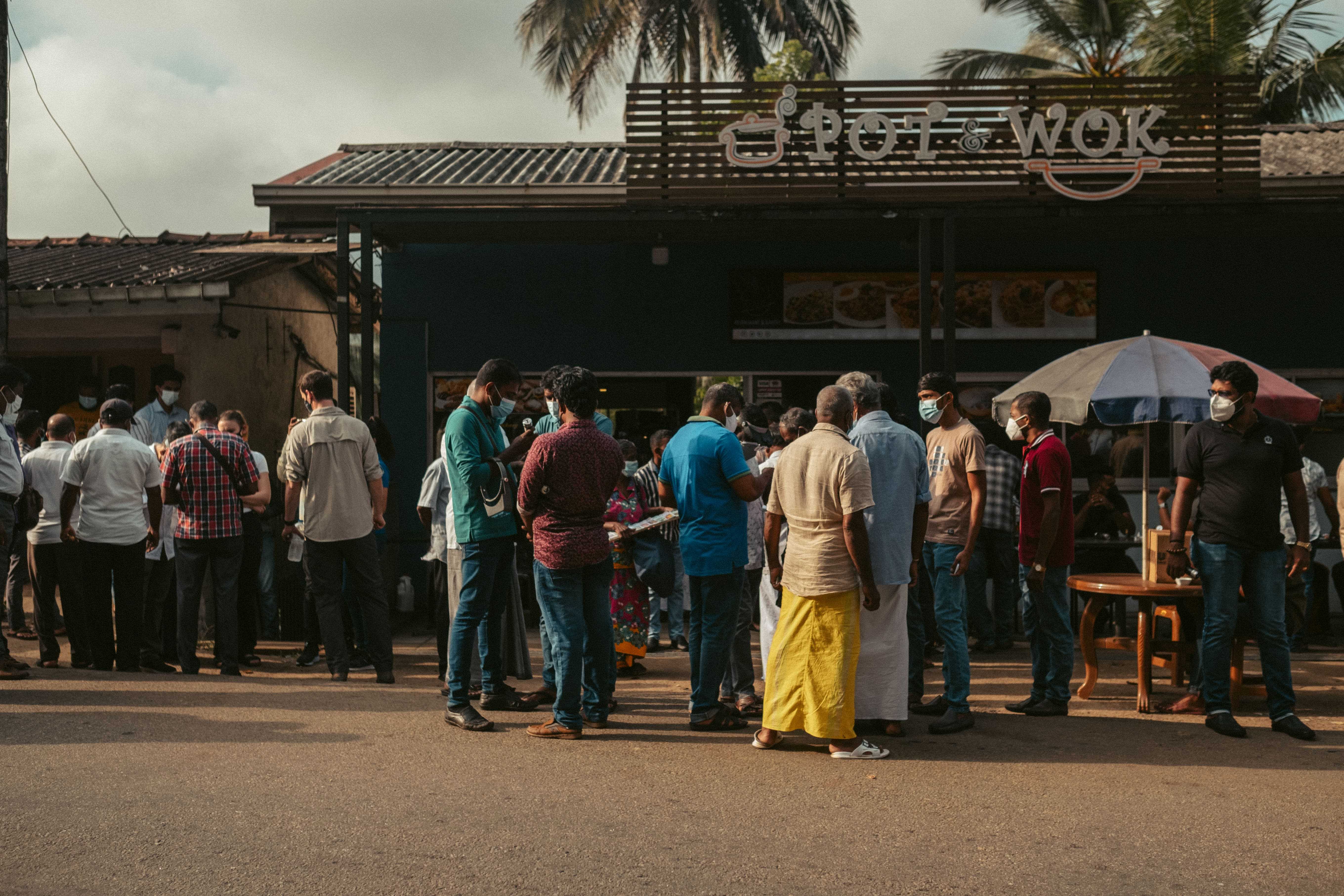 6:00am - Kick off
Before long, the market is bustling and there's a beady-eyed look in the traders' eyes who pull gemstones from their sarongs as casually as if they were looking at their watch to tell the time. Notably, there are no women, except for Laura.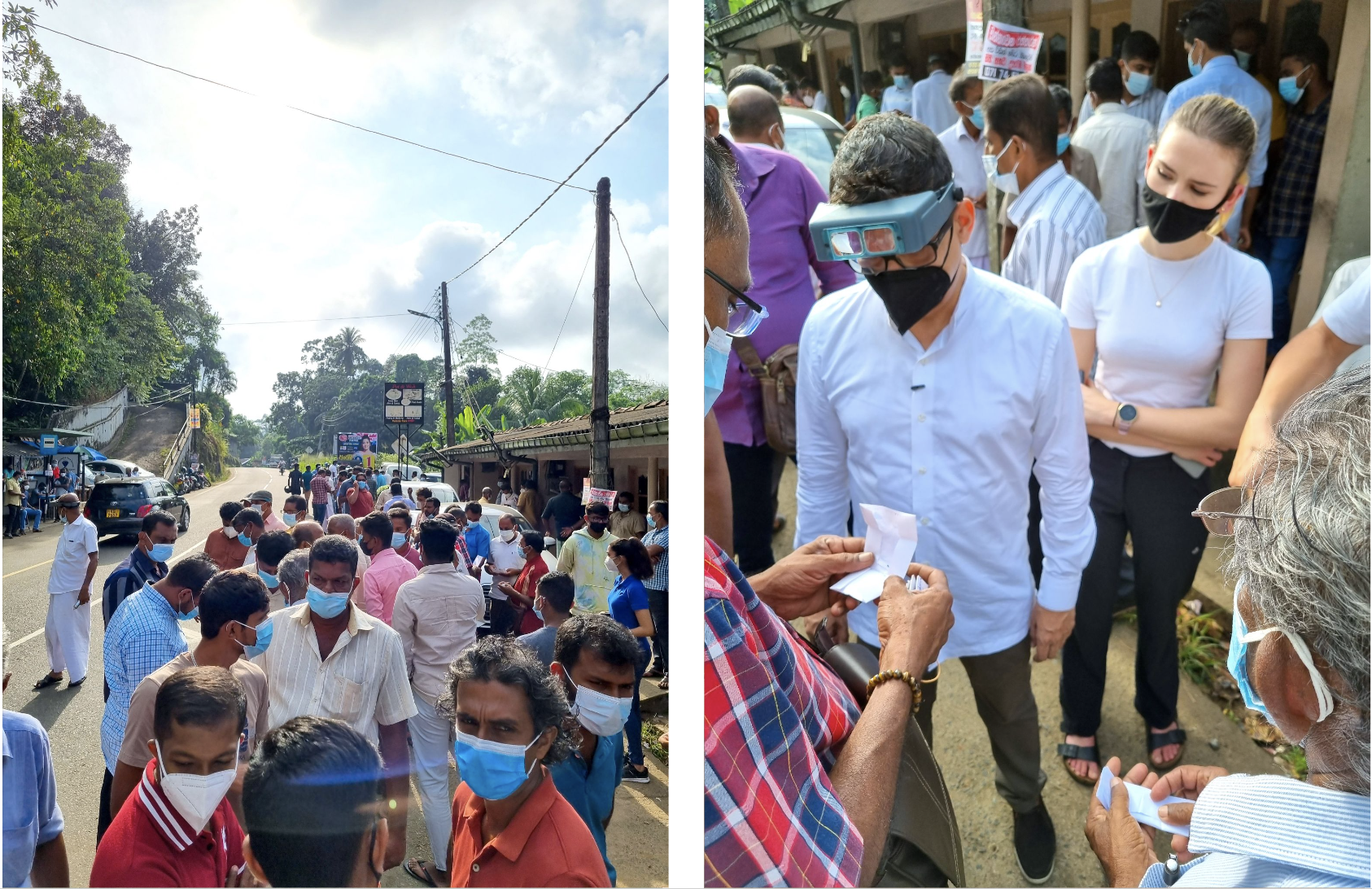 Despite the market feeling slightly frantic with lots of people coming and going, plus the babble of chatter, there's a sense of mutual respect. As we absorb the market scenes, it's clear to see there are a few "big players" but everyone mingles with each other and there's a feeling of organised chaos.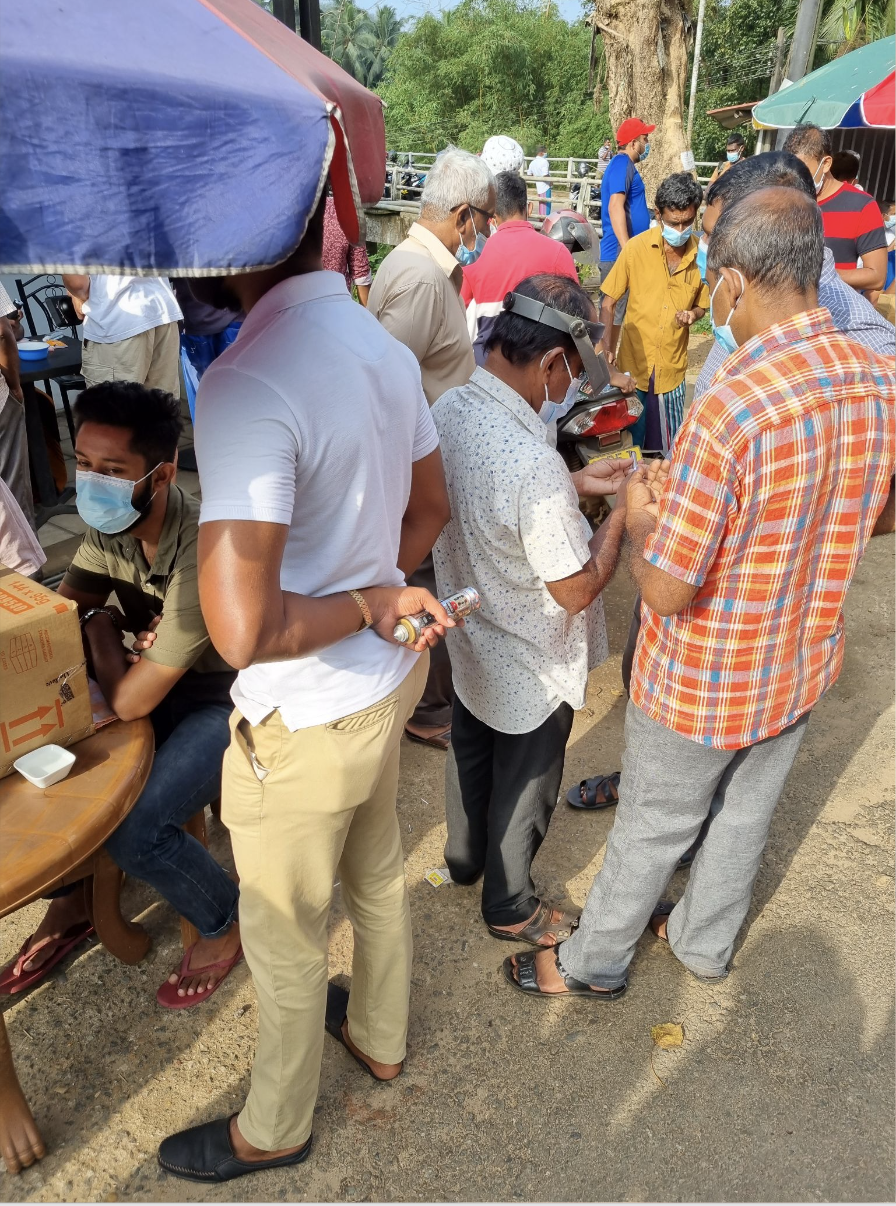 Each gem trader has their own patch and they always appear very nonchalant when speaking to one another. They don't show any obvious signs of emotion so it's tricky to tell whether they like a gem or not. There is an air of professionalism too, owing to the fact the traders know exactly how much they want to sell a gem for and they won't venture into back-and-forth bargaining.

At one point, a man approaches us. He has eyes that smile and a look of casual confidence as he spots us with Armil (our host, guide and 5th generation gem merchant), who is well known in the gem industry. The man greets us with a nod and then reaches into his pocket to retrieve a small parcel. He unfurls the paper-wrapped bundle to reveal a cluster of rough sapphires. On first impressions, we see they are large and of good quality. We look through the stones he has to offer and before long we're chatting about where he lives and where we can find the best.
Armil said he had known this man for years and he had watched him develop his trading skills from a young age. He also told us how gemstone trading had changed this man's life; he was from a very poor background and it took him a long time, trading only small gemstones before building his reputation so he could start to sell larger gemstones. This man can now properly provide food for his family; he can send his children to school; he can buy smart clothes. Many of the rough stone traders work tirelessly to earn their way and to climb up the ladder in the gemstone industry.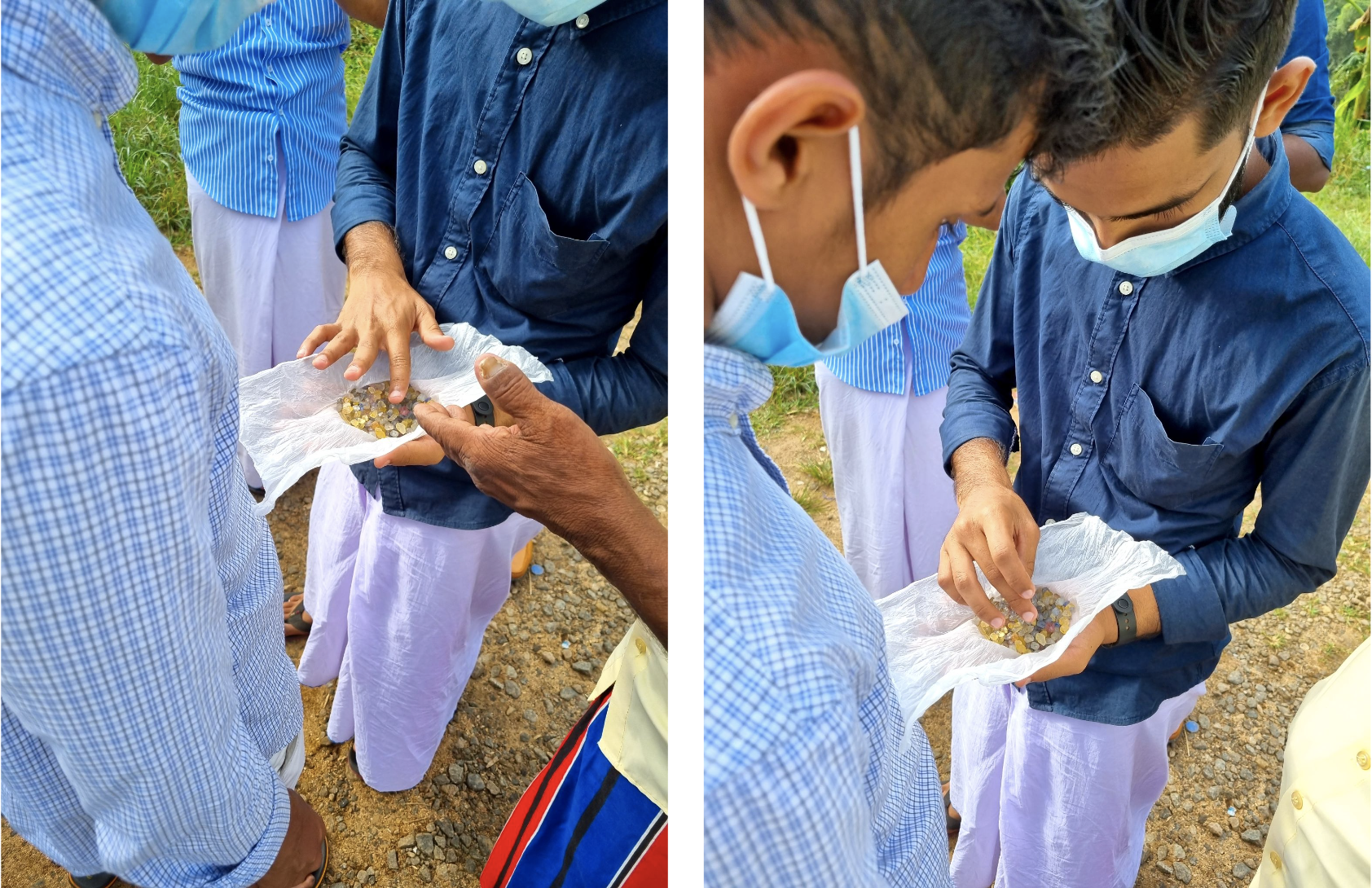 What we're looking for
It takes a while for us to see the kinds of gems we're looking for. Ultimately, we want to find a stone that has potential. Whether it's a sapphire, an alexandrite or a star ruby, we always have the same questions top of mind: Is it clean? Is it well shaped? How many carats will it yield?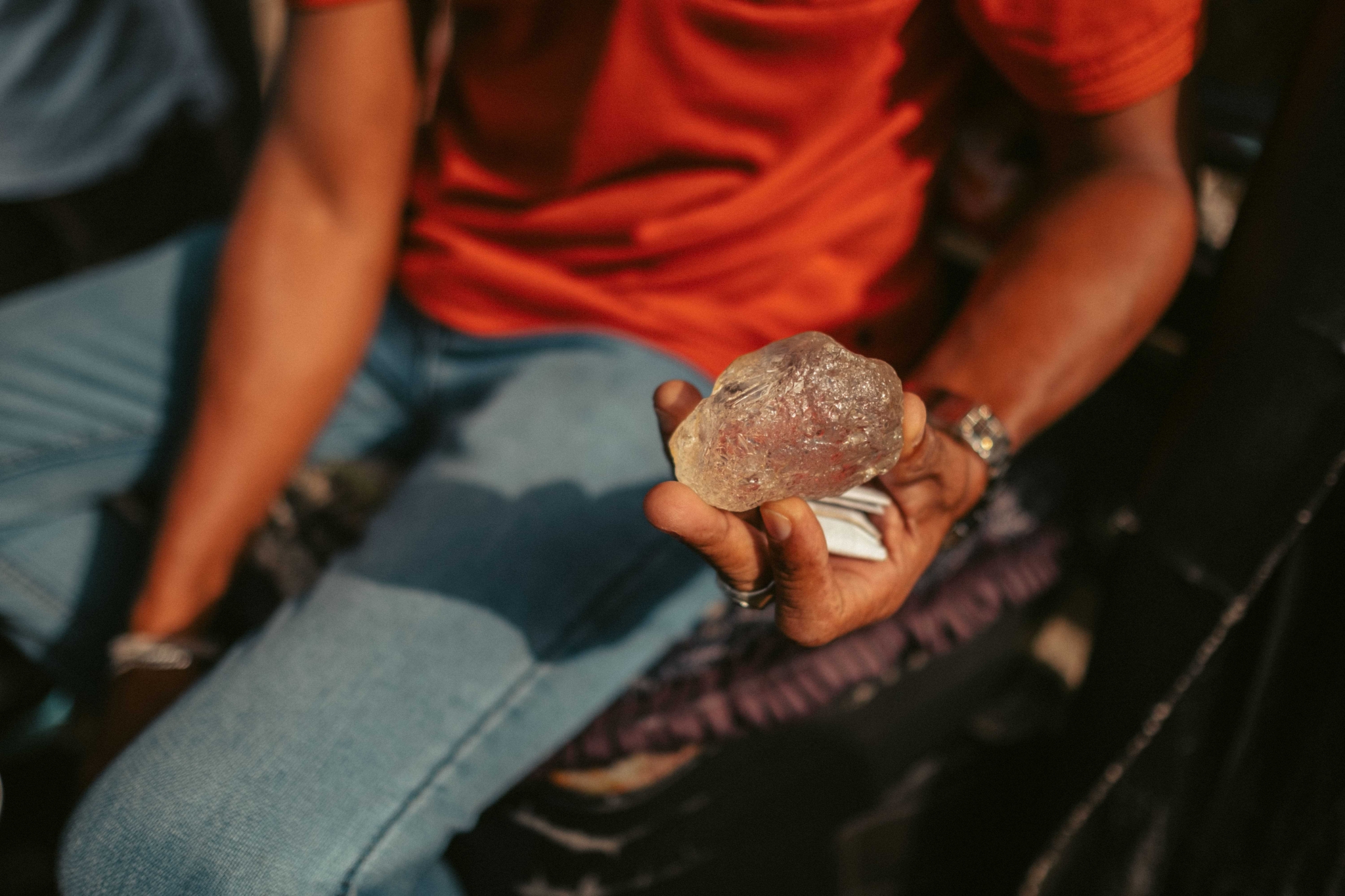 The perfect stone literally is a rare gem. It won't have any large cracks or fractures inside and it will have a consistent colour throughout the gemstone with the C-axis (where a gemstone's colour is) oriented along the longest point of the gemstone to maximise its size potential. The rough determines the cut of the stone you eventually see in a piece of jewellery.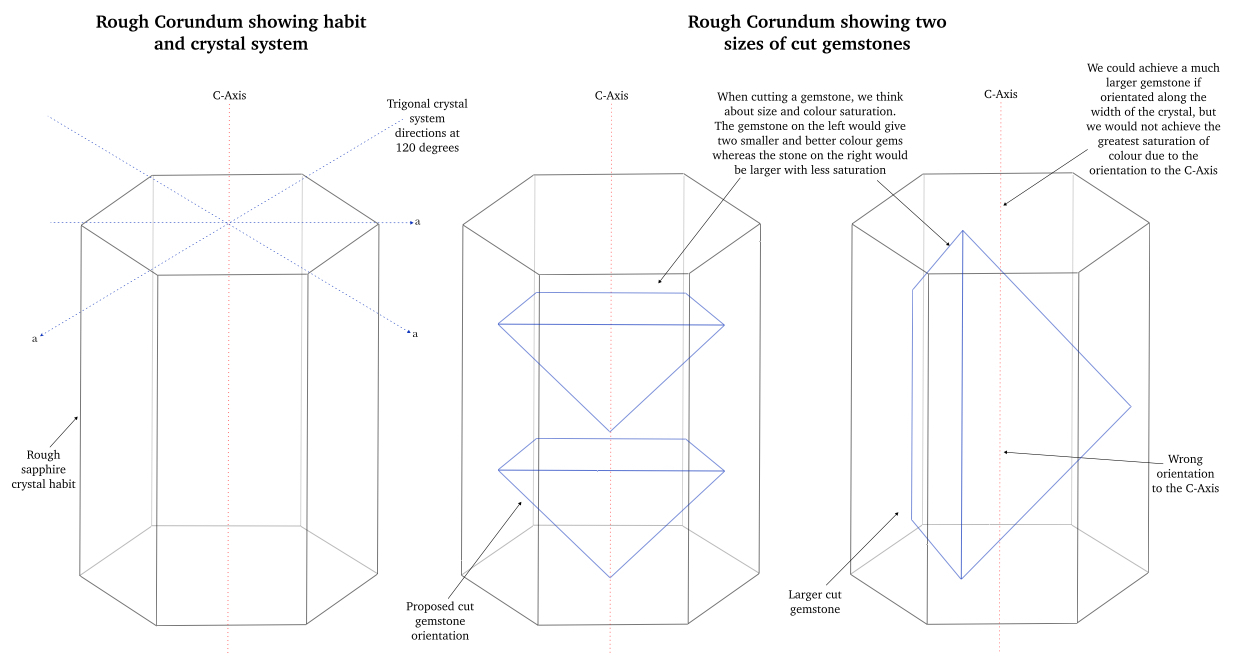 We venture into the crowds of gem traders armed with gemstone torches. We use the light to look closely into each rough and assess where the C-axis is and whether it has any inclusions.

If there is a very large, dark inclusion in the centre of the rough, then you may only be able to produce two, smaller cut gems. If there is an inclusion to the side of the rough then there is a chance for a larger and more valuable gem to be cut. Sometimes, an inclusion can work in your favour because it gives you a guideline to work with during the cutting process.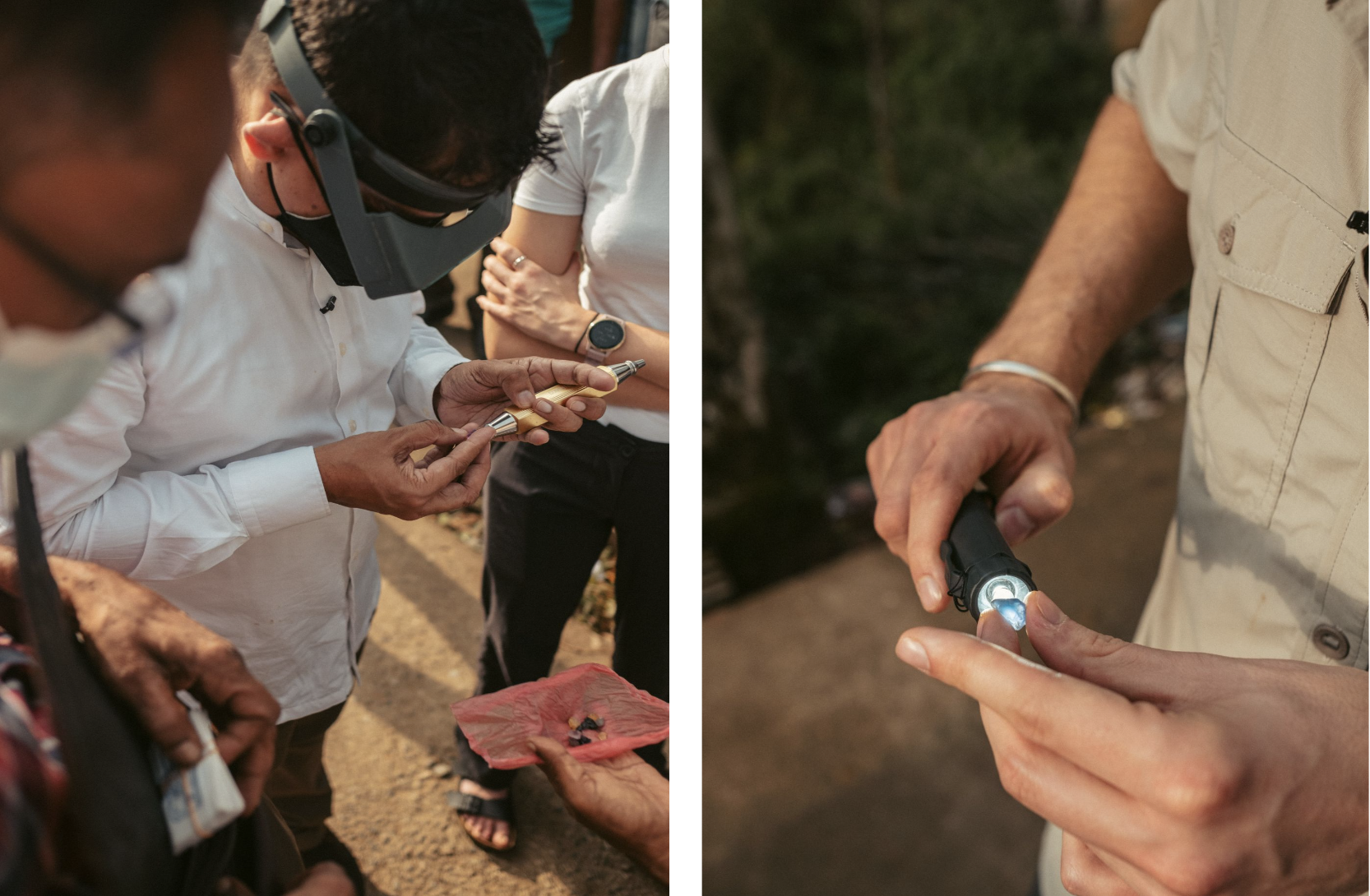 While scouring the market, we come across one particular sapphire. The blue gemstone has a beautiful colour and it looks relatively clean for a rough stone. After finely assessing the stone and discussing our options with Armil, we ask ourselves whether it would produce a sapphire of good enough quality to make it worthwhile.

Reluctantly, we decide to leave the rough stone because it's wildly expensive knew we wouldn't get a good return for the size of stone that would result once it's cut.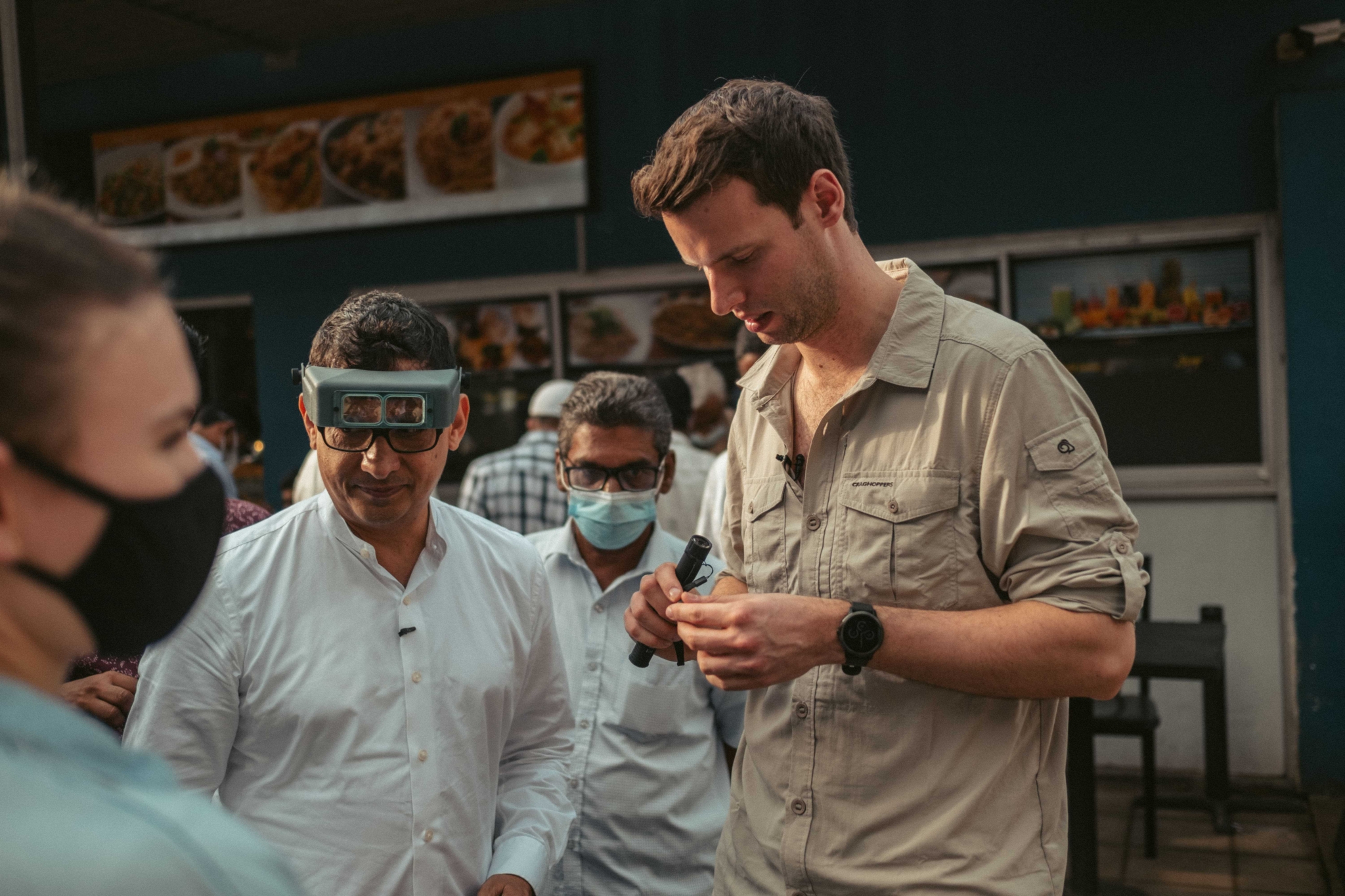 1:00pm - 500 rough gems later
We loose track of time and before we know it, three hours of flown by. Searching for gems this way requires a lot of concentration – we keep our heads down, gemstone torches poised and ready for when we need to peer into the rough, hopeful of finding something remarkable.

With the afternoon sun well and truly beating down on us and after seeing over 500 rough gems, we decide to call it a day.
From the rough market we hop back in the minibus and ride north, soaking up more scenes of Sri Lanka's lush farmland as we go.
Back at our accommodation, we sneak in some time to catch up on emails, message loved ones and discuss where we we're heading for dinner. The biggest question being which curry do we order that we didn't have the night before?!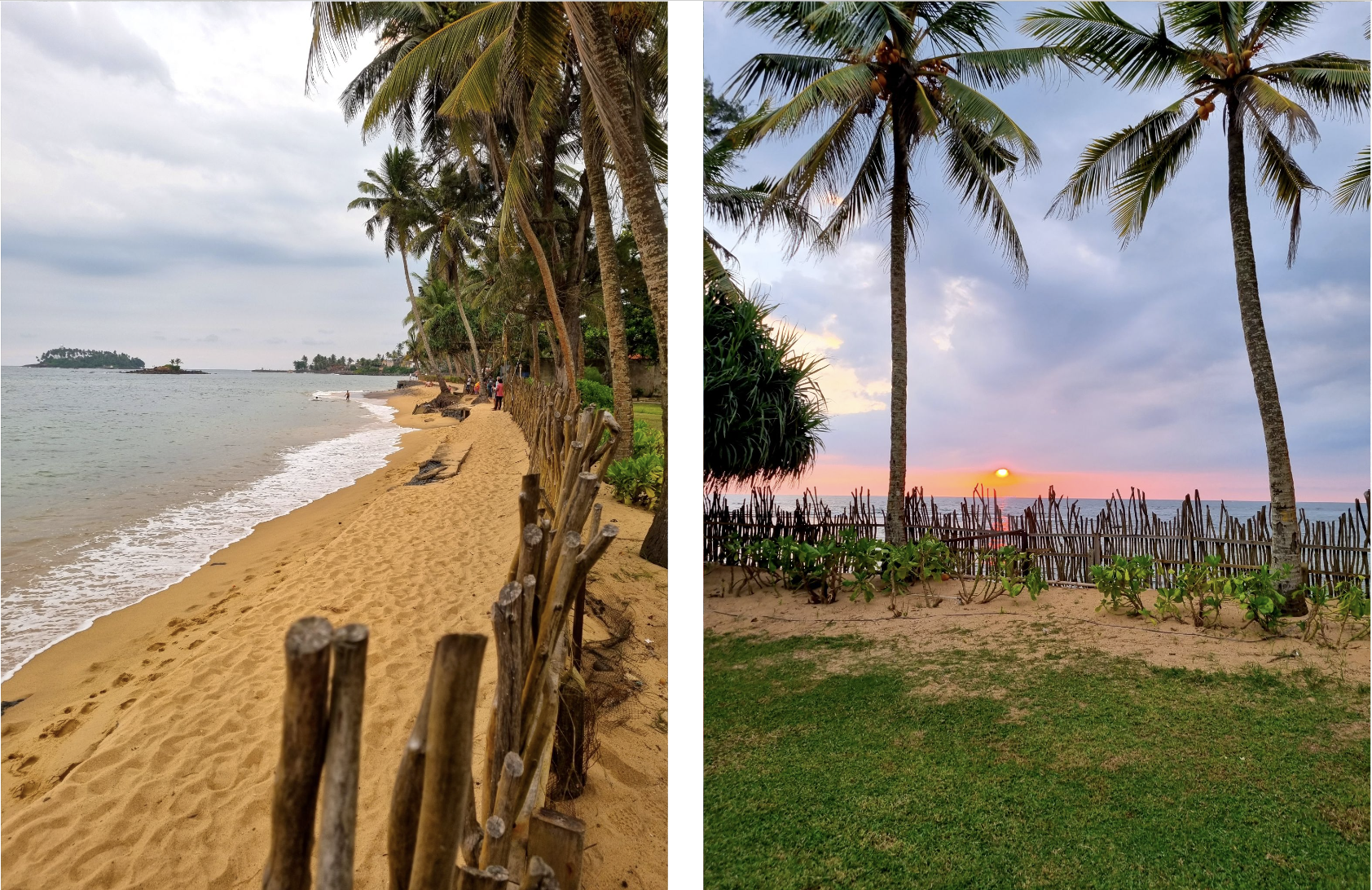 After dinner we went to Beruwala, a place famous for its beautiful beaches, to watch the sunset. In the evenings locals head down to the shore to gather with friends and there's a real social spirit.

Beers in hand, waves lapping at the shore, Sri Lankan flag flying against a fuchsia sky, we relived the most memorable moments from our day at the market and planned the next leg in our gem-seeking adventure; a deep dive into cut gemstones and heat treatment.
Click here to see our previous blog...
Return to Journal