November 11, 2020
Liv Burt - Blackacre Icons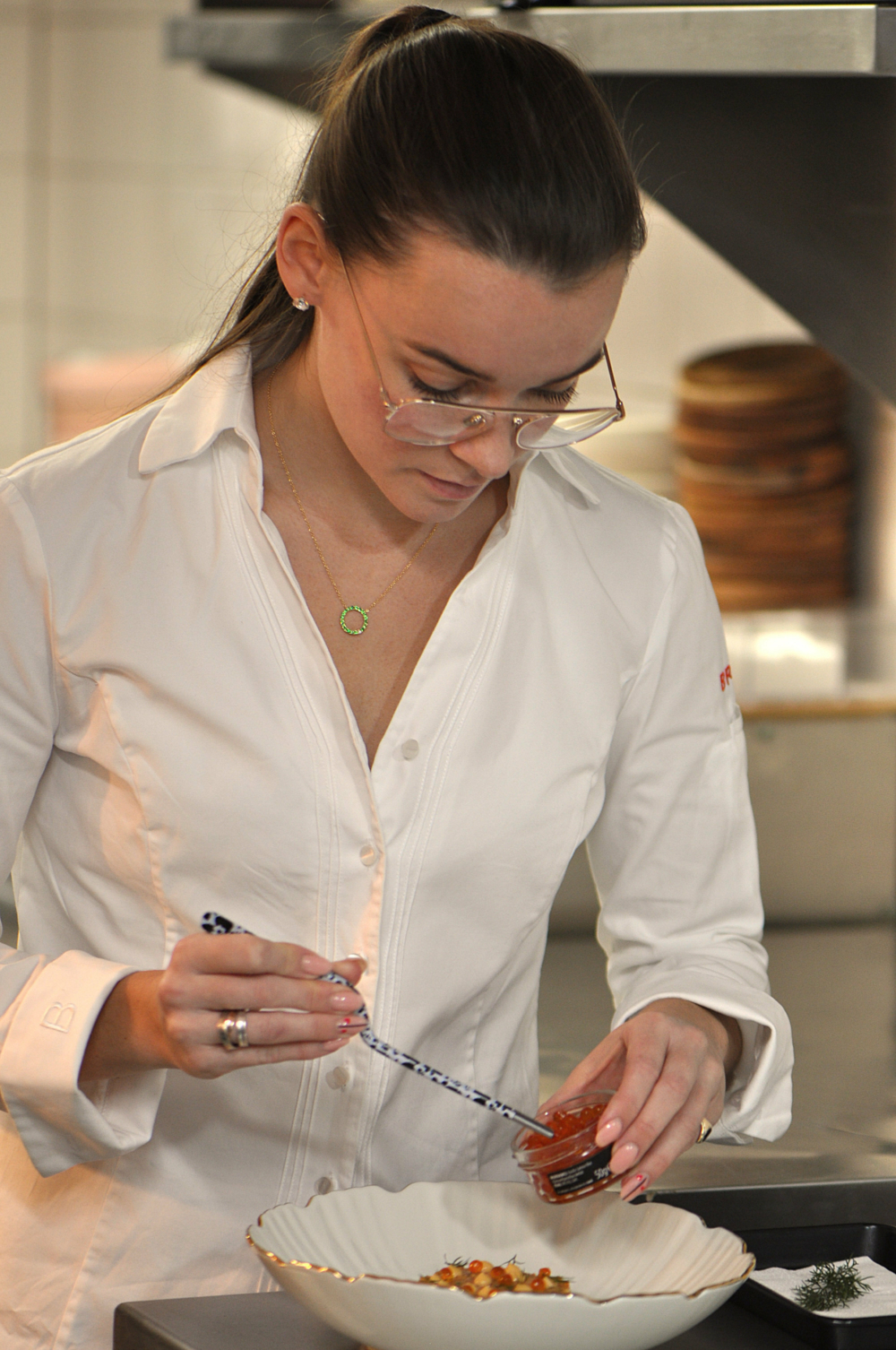 Olivia wears the Maxi Tsavorite and Diamond necklace from The Blackacre Collection
What inspired you to get into cooking from such a young age?
I used to cook a lot with my mother and grandmother when I was a child. I absolutely loved baking, mainly because I've always had such a sweet tooth. I began in my first two Michelin starred kitchen at the age of 19. Cooking in a professional kitchen is addictive, I think most chefs will be able to relate to this feeling.

What barriers did you have to overcome in starting a career as a chef?
Making the decision to become a chef was not easy. I left school with the plan to go to university, and when I changed my plans a few people questioned my decision. The beginning is never easy for anyone, but it is a total learning curve from there. Many challenges come with being a woman in a male dominated industry and it takes time to overcome this challenge.

Who were/are your role models?
Moving through my career I had a lot of different role models. When I started off in the home kitchen they were Mary Berry, Delia Smith and Darina Allen. Lately, when I worked for Joel Robuchon at L'Atelier d'Etoile, he inspired me and my cooking style. In the most recent years it has definitely been Simon Rogan, his usage of the best British ingredients is a massive inspiration.

If you could only eat one cuisine forever, what would it be?
Definitely British cuisine, I believe there is still so much to be discovered and explored with all of the ingredients that the UK has to offer. This is the cuisine I was born into and will continue to love.
Being in hospitality is tough, how do you manage your work/life balance?
At the start of my carreer, I struggled a lot to get the balance right, which has forced me to really work on this now. I believe that taking a break from the kitchen sometimes is very important for success, as missing out on other elements of life can make you resent work sometimes. Now I plan my weeks in advance to balance everything.

What have you learnt from your time training as a chef?
Training days were some of the best days. I am still in training and I think it's essential to learn from the people that surround us. Cooking is about dedication and respect, it is key to learn this in the early days. I strongly believe that these two value will help you throughout your career.
With opening your pop ups, what challenges have you faced?
A pop up is sort of like dipping your toe into your own thing, but with a lot less risk. Working full time and preparing for the pop-ups at the same time, is extremely challenging. Cooking on TV is one thing but having people to come to taste some of the dishes is completely different, and it is important to make sure that everything is perfect.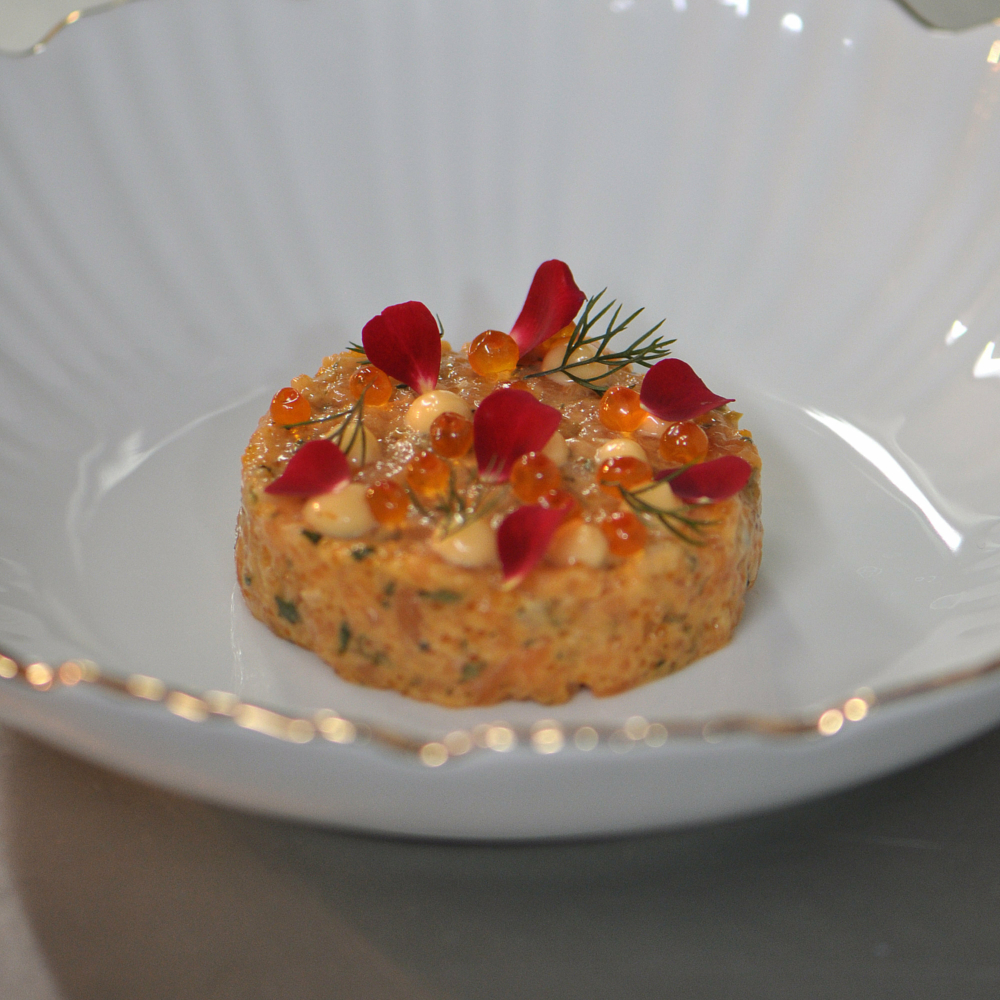 How do you keep motivated?
I can cook all day at work and still love to get home at night and cook. That is definitely the sign that I chose the right career. I always try to learn more and experiment, I keep challenging myself to be better and this definitely gets me out of bed every morning. I'm always excited for another day in the kitchen.
Where would you like to be in 3 years time?
It is so difficult to say, if I went back five years in time I would never have imagined I'd be where I am now. The coming years are going to be dedicated to working on myself. I would love to open my own restaurant and hopefully I can bring this dream to life in the near future.
What advice would you give to a young aspiring female chef?
It's important to be sure that cooking is what you truly want to do. Give all your heart to it and your choices will be able to reward you in the future. Focus on learning something new everyday and explore everything this industry has to offer.

If you weren't a chef, what would you be doing?
When I made the decision to become a chef I also made the decision to not finish my university application. I think if I had continued on that path I would have studied either Fine Art or English. I love painting and would love to do the art work for the walls of my own restaurant one day. I could have seen myself as a journalist as well.
We couldn't help but notice your wonderful pearl earrings, are they your favourite piece you own?
My pearl earrings were a gift from my parents and I absolutely love them. They are very simple earrings, so I can wear them in the kitchen, and they have sentimental value to me.

What does jewellery mean to you?
I have always loved wearing jewellery and it has always been something very special to me. I have treasured some of my signature pieces for years and they are part of every outfit that I wear. Jewellery is also something very sentimental.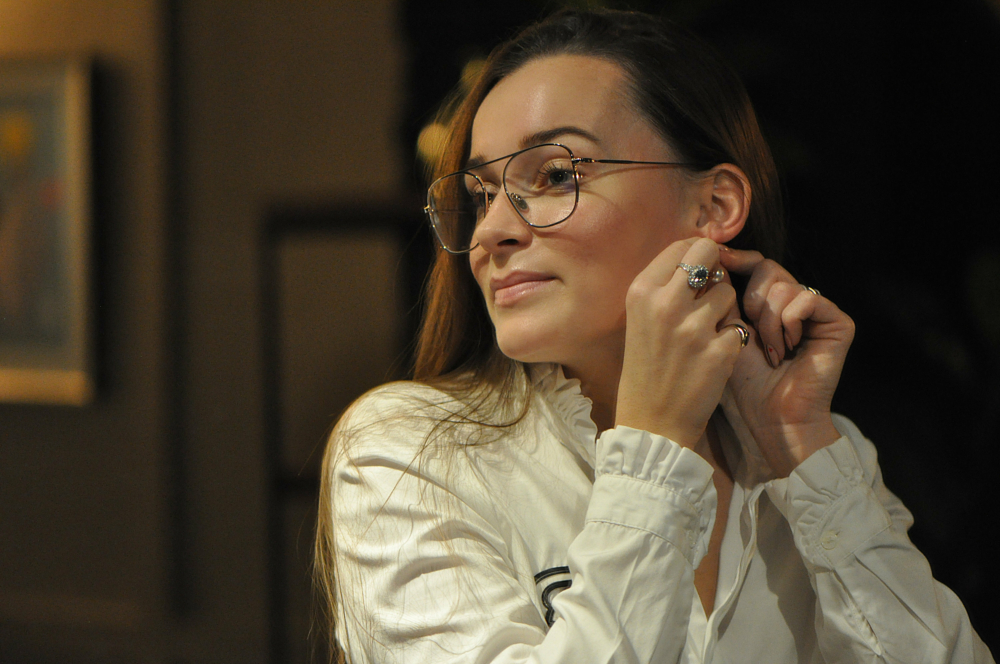 Olivia wears The Blackacre Blue and our Pearl and Diamond Drop earrings.
Return to Journal