April 28, 2021
Unique Diamond Engagement Rings
Engagement rings are a very personal item, they are usually, the only piece of jewellery that you wear every day, so rightfully, you'd like it to reflect your personality. Inspiration for these designs can come from anywhere, from travel, nature, architecture or a unique piece of artwork. At Blackacre we ensure every ring is unique to you, with these rings showing off extra flare.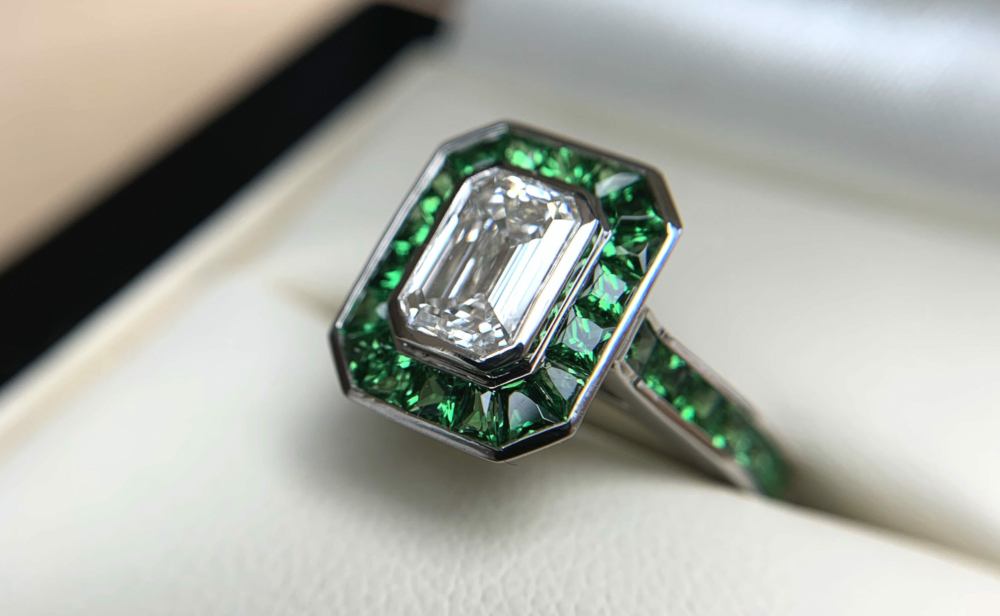 What makes an engagement ring unique?
There are endless possibilities and combinations of diamonds, gemstones and metals to create a one of a kind ring, and that's before you've considered design styles and influences. By thinking about what you and your partner are interested in and influenced by, considering what you wear and what you do on a day-to-day basis, we can form basic concept for an engagement ring with our experts. A unique engagement ring should be as individual as you are.
Why should you choose a unique engagement ring?
A unique engagement ring is created for you, and only you. There will be no-one else in the world who has a ring exactly like yours. It also offer the opportunity to express yourself as a couple and the things that matter most to you.
How to make an engagement ring unique?
Whilst diamonds are most people's first port of call when it comes to engagement rings, not everyone has the same taste.
To make an engagement ring individual to you try these steps:
Add colour - Choose a fancy coloured diamond or gemstone as the centre stone, or as pops of colour along the band to enhance the centre stone
Attention to detail - Our expert craftsmen are able to set stones in the most challenging of places (down to 0.6mm in diameter) and therefore including secret stones even in the most simple of designs is a great way to make a piece truly unique
Engraving - Add a special engraving on the inside of the band, whether that's the date you met or the coordinates of your engagement
Metal finishes - A ring doesn't have to have high polish, it could be matte or brushed
Antique inspiration - Take a look at Art Deco, Edwardian, Victorian or Vintage designs to help give you inspiration on a ring just for you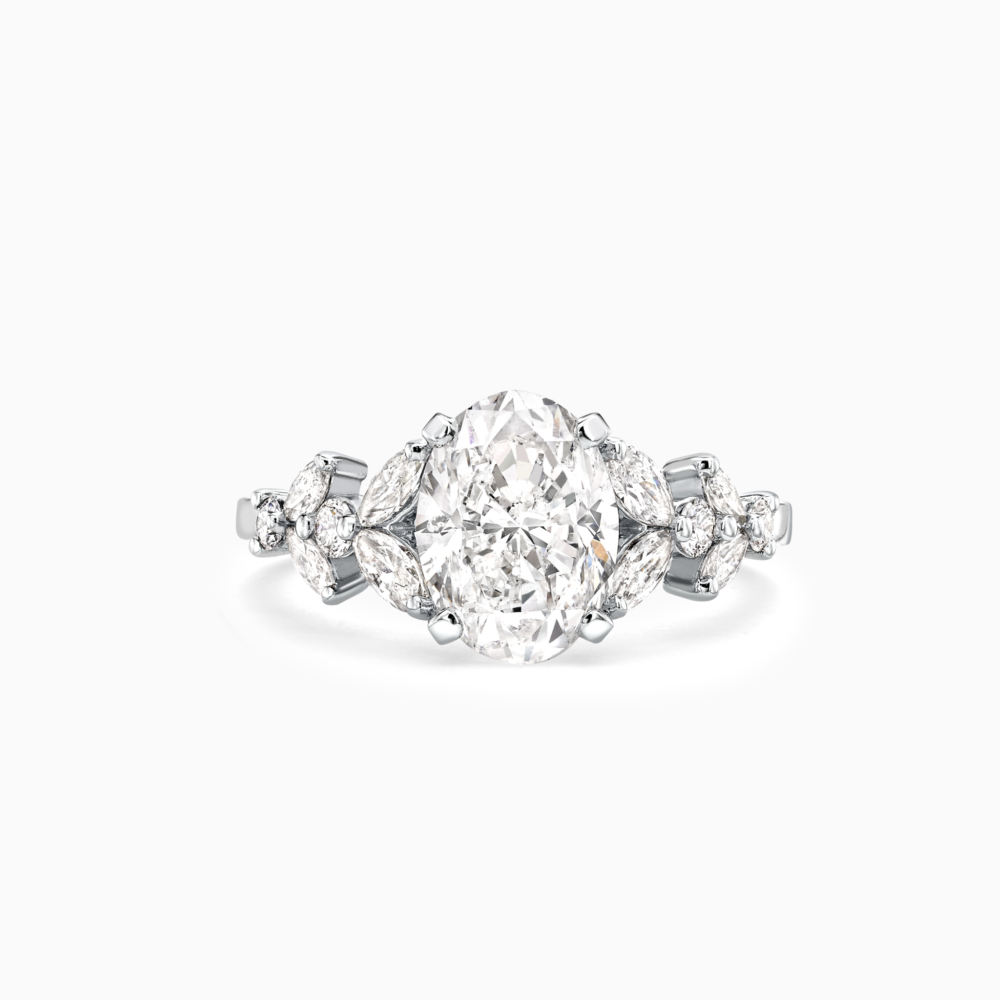 Hardwicke - 2.0ct vine inspired engagement ring
Inspired by nature. Featuring a 2ct oval cut diamond, Hardwicke has beautifully ornate shoulders, vines composed of marquise and round brilliant cut diamonds make it one of a kind. This ring adds an extra dimension of sparkle with 0.60mm diamonds in the bridge, allowing it to shine from all angles.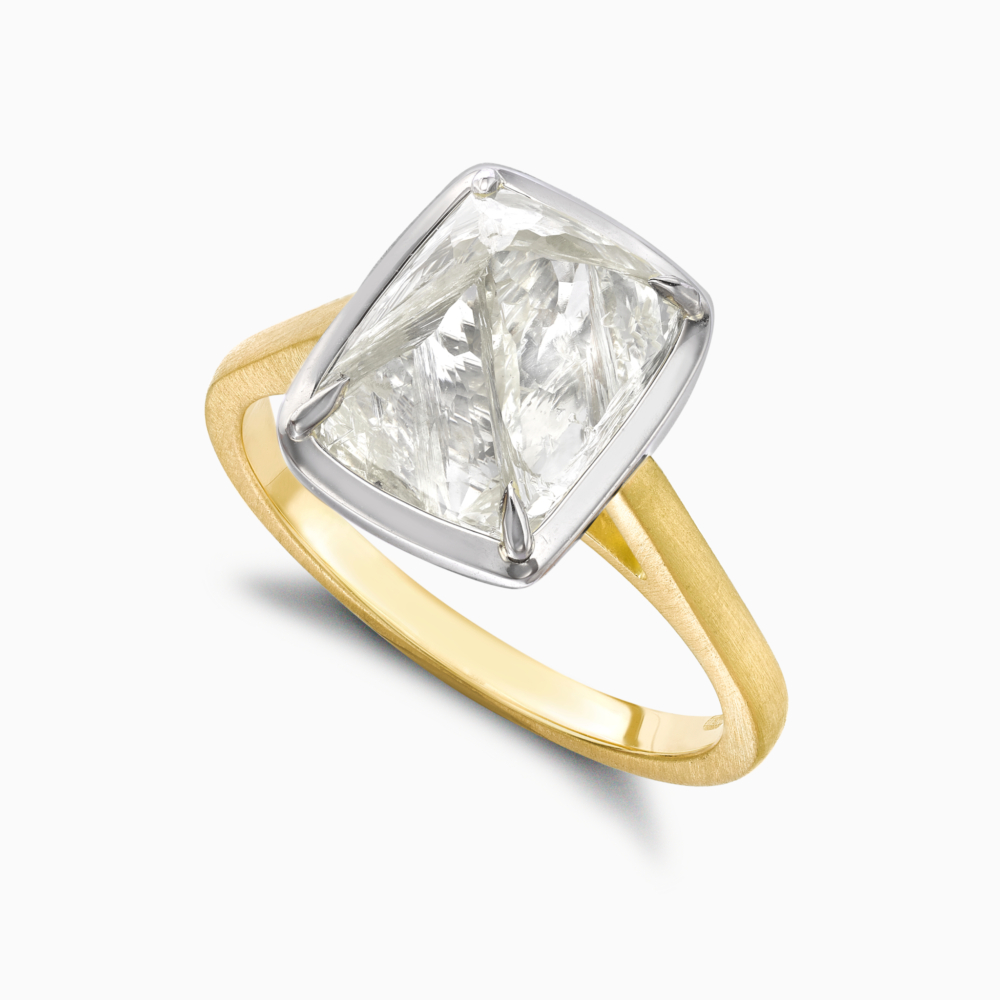 Leone - 6.10ct uncut octahedral rough diamond
Straight from mother nature. Leone features an exceptional 6.10ct rough diamond which sits in a simple four claw basket setting, showing off every angle of its natural octahedral shape. To complement the organic nature of the rough diamond, the recycled 18K yellow gold band has a brushed finish. Each rough diamond is individual, making it a perfect symbol for how unique you are as a couple.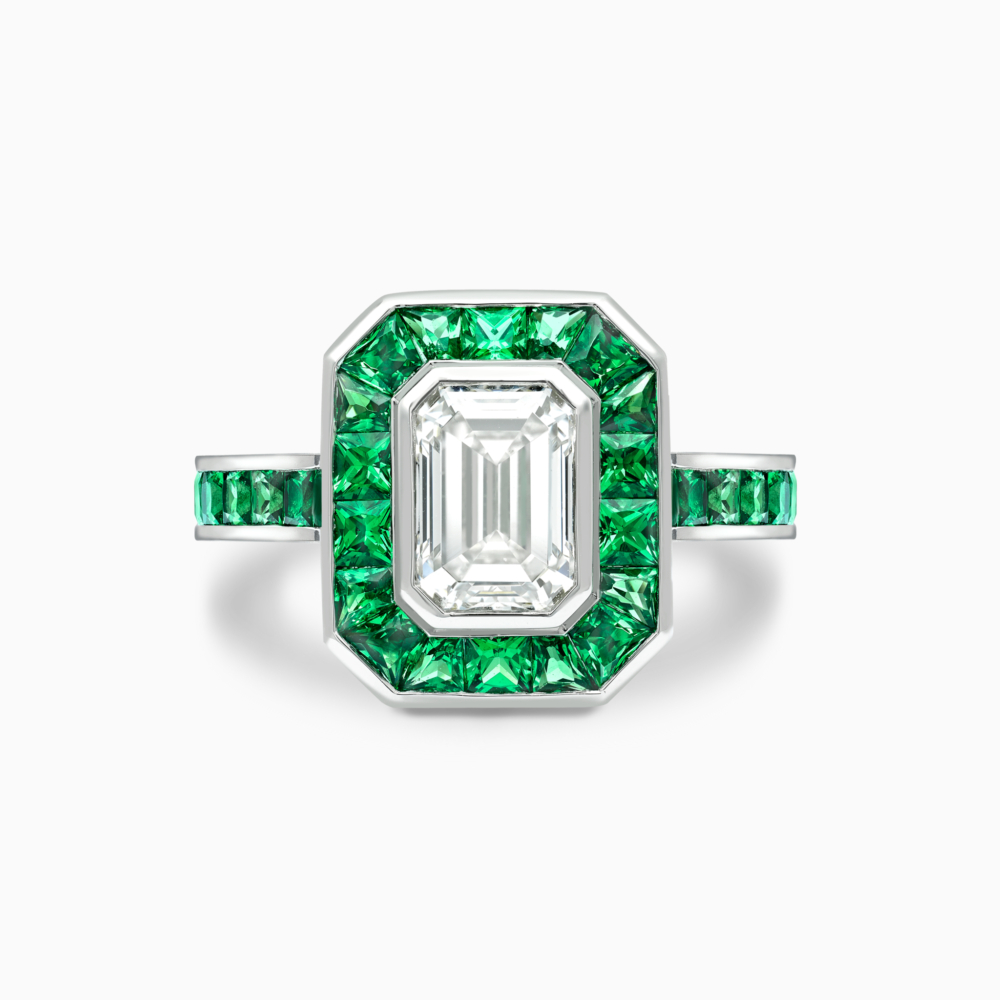 Dorset - 1.0ct Emerald cut art deco target ring
A homage to Art Deco. Dorset features custom cut forest green tsavorite garnets which mould themselves around a 1.20ct emerald cut white diamond. This one of a kind ring shows precision and exquisite craftsmanship, honoring age-old techniques with modern touches.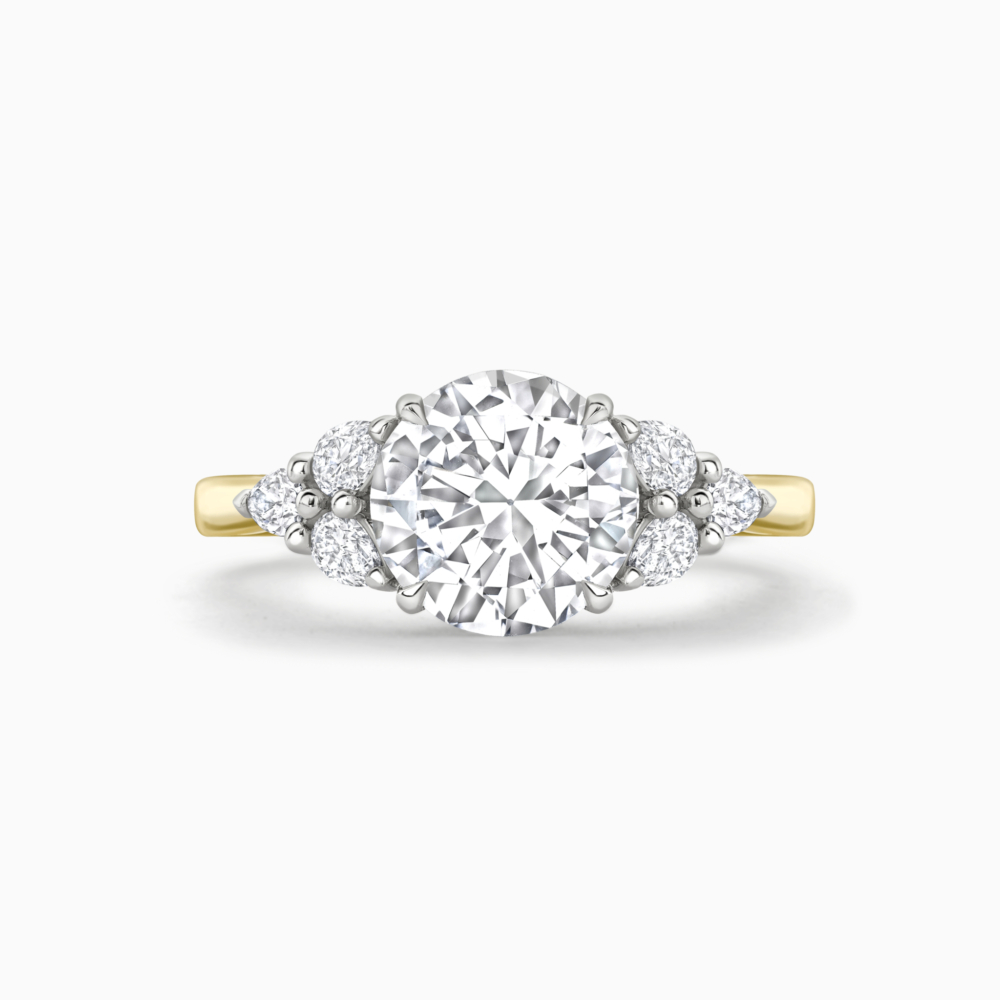 Glendevron
A family tradition. This special ring holds a 1.70ct heirloom diamond aloft with a pod of precision pear cut diamonds either side. The pears allow a soft flow from the slender gold band to the diamonds. The ring holds a series of 0.60mm diamonds in the gallery, a secret halo of sparkle.
If you feel inspired to create your own unique engagement ring, please do not hesitate to get in touch with us.
Return to Journal