October 07, 2020
102ct diamond with no reserve is sold in Hong Kong.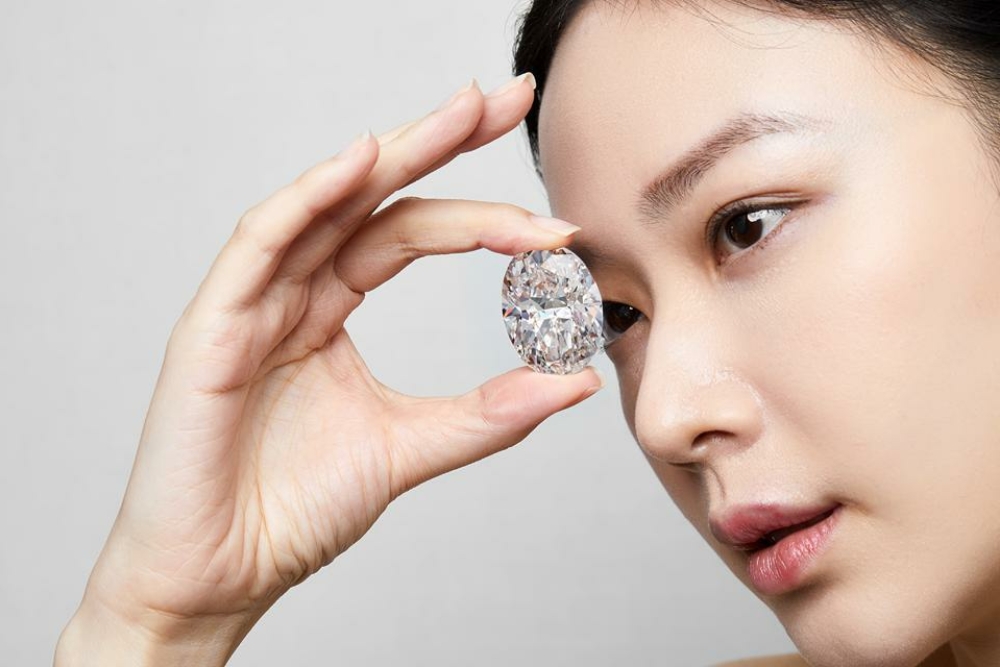 On the 5th October, Sotheby's Hong Kong put on sale an important diamond with no reserve. The diamond originated from a 271 carat rough discovered in Canada in 2017, and has since been fashioned into a 102ct oval brilliant cut. The final stone was a Flawless and D colour, making for a very attractive investment diamond.
The online auction, due to coronavirus, saw the diamond being sold for $121,562,000HKD, or £12.1 Million, quite the bargain in the realm of large investment stones.
£12.1Million in the palm of your hand. Image from The Economic Times
Critics have said that the decision to offer the diamond without reserve has "come back to bite" them, believing that the stone was sold for a lot less than it might have under "normal" circumstances. In 2017, a 163ct D, Flawless, Emerald Cut diamond was sold for £25.6 Million, a large step up from this recent auction.
Whilst in every-day terms, £12.1 Million is a large sum of money, for a diamond of this size, clarity and colour it does seem like the anonymous bidder has got a good deal. The hammer price may reflect the current market, with investors being much more cautious with their money due to the COVID-19 crisis, or it could tell us there is a shift in the diamond industry. It leaves us wondering are investors saving their pennies for the looming Argyle Mine closure, and predicted subsequent price hike?
Only time will tell whether we will see this diamond back up for auction in years to come leaving its new owner with an overflowing bank account.

Return to Journal