August 25, 2021
Sapphire Engagement Rings
Sapphires have been featured in engagement rings for centuries; they are elegant and timeless as well as adding a unique pop of colour. Blue sapphires are the most common colour used in engagement rings and jewellery, however teal and green sapphires have been increasing in popularity over the past few years.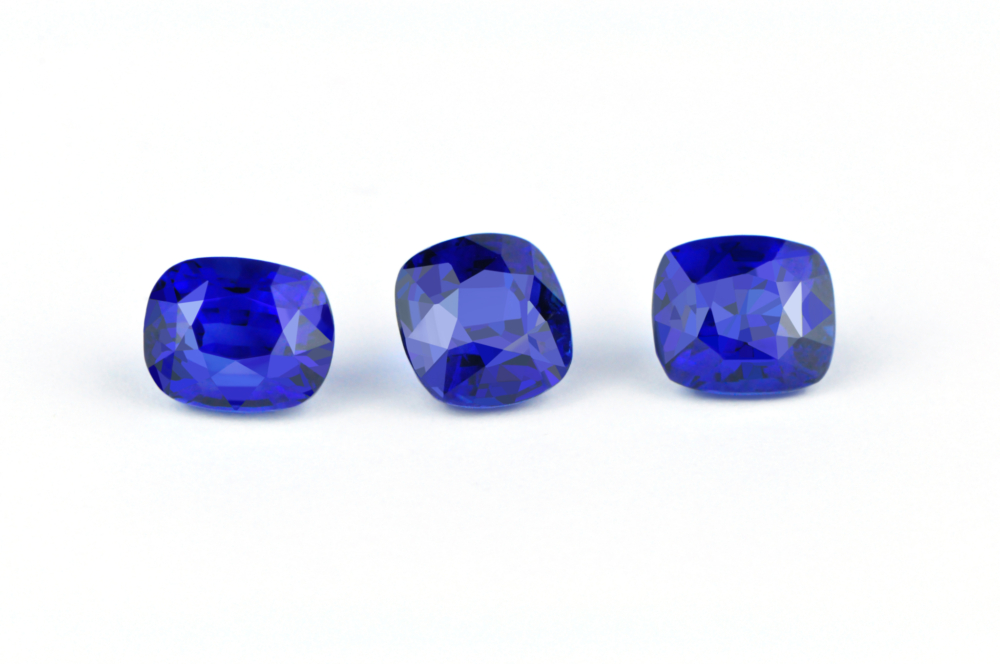 How to choose a blue sapphire?
Sapphires have a similar way of grading to diamonds, we look at: colour, cut, clarity and carat weight.
For all gemstones the most important "C" is their colour, usually the higher saturation of colour the better the gem is. Blue sapphires can be found in baby blue all the way through to deep blue-black, however the most prized is royal blue. Sapphires which have a royal blue tone and high saturation are the most prestigious and can look almost electric in the light.
Sapphires should be cut in a way which lets light in and out of the stone to display its colour magnificently. It is important to look at a sapphire from all angles to ensure there is no "windowing" sometimes seen in poorly cut stones. This is when the colour drops from a gem in a certain direction because light is transmitted through the stone rather than reflecting back out.
When looking at clarity in sapphires almost all will have some form of inclusion, however it is where they are situated that matters. It is important to look for a sapphire that has no inclusions visible to the naked eye, or are too close to the table (top) of the stone.
Like all gemstones, sapphires are weighed in carats (1 carat = 0.20 grams), and generally the higher the carat weight the higher the price. The average size of rough sapphire differs between their colours, for example yellow sapphires are more commonly found weighing over 5 carats than royal blue sapphires, therefore if a 5 carat blue sapphire is found it is likely to be more expensive than a yellow sapphire of the same size.
Blue Sapphires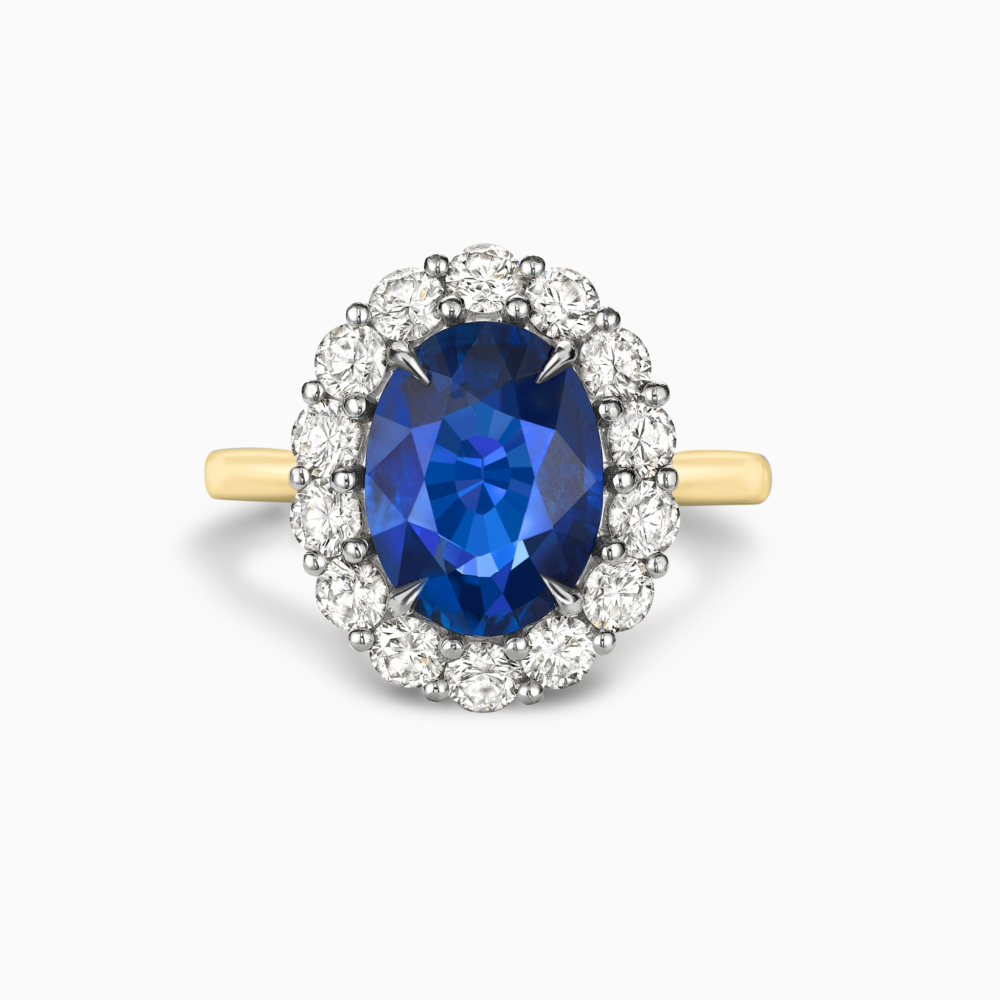 Teal Sapphires
Teal sapphires sit somewhere between green and blue hues, with this particular stone sitting towards the green end of the spectrum. Teal coloured sapphires are becoming more popular year-on-year, with each one being totally unique in colour they make for a very special centre stone. Because they vary so widely in colour, it really is down to personal preference which one is "best".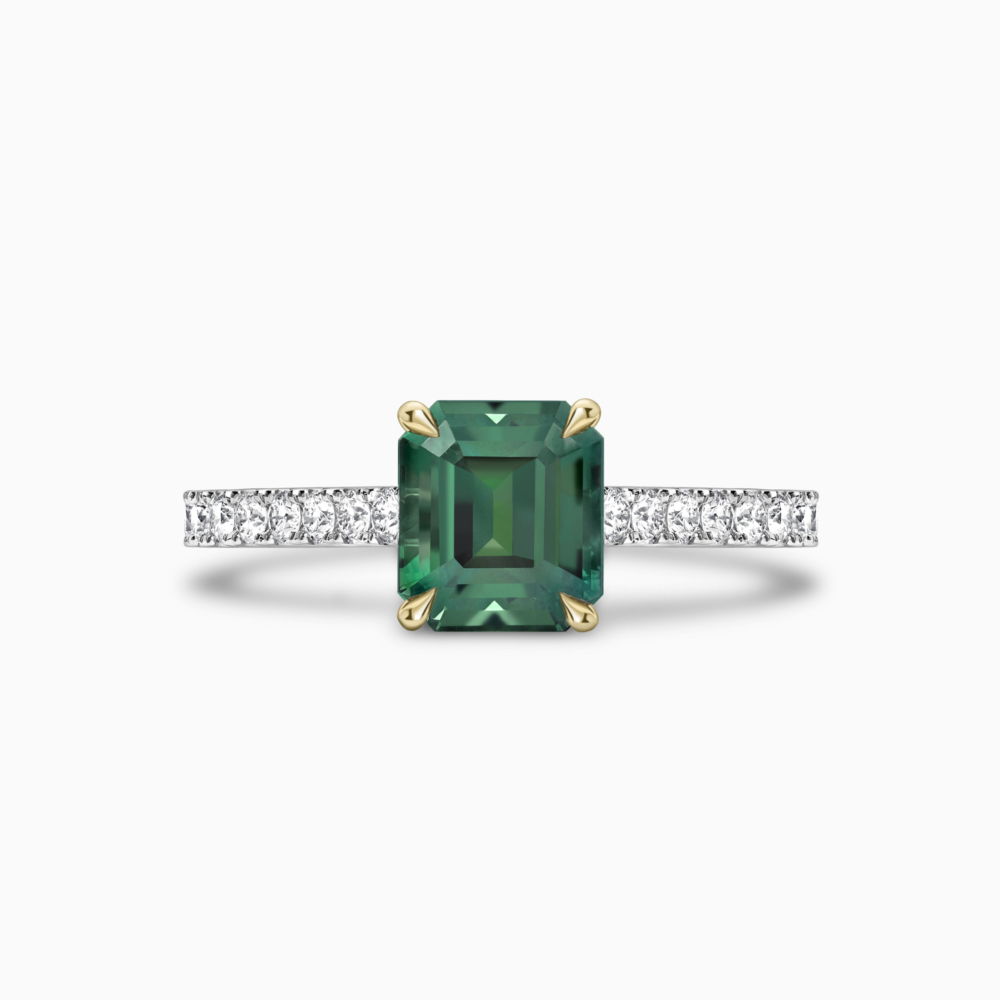 Yellow Sapphires
Yellow sapphires are often found with few inclusions, making them a great choice when choosing an emerald cut stone. Their yellow colour is caused by the trace element iron and can range from greenish-yellow to orangey-yellow, the most popular shade is buttercup yellow.
If you are looking to buy a sapphire engagement ring, our trained gemologists will sit down with you and guide you through a selection of fine gemstones that will best suit your needs.
Return to Journal