November 19, 2021
How to choose your bridal jewellery?
Something old, something new, something borrowed and something blue can be applied to your wedding day jewellery to help you pick what to dazzle in!
Something Old
Diamonds are between 1-3 billion years old so make an excellent choice to wear on your wedding day. White diamonds are a classic for a reason, their unique sparkle goes with everything, however this could also be a choice to wear an old favourite.
Something New
The newest piece in your jewellery collection is likely your engagement ring but the big day is a chance to add another. Depending on the theme of your wedding, the style of your dress and your hairstyle, you could take to designing some incredible earrings or a bracelet to shimmer down the aisle in. It is important to think about your personal style rather than following trends-of-the-moment so that you can create a piece that you will adore over a lifetime.
Something Borrowed
Combine your something borrowed with something old! Jewellery always has a sentimental value, by borrowing a relative or close friends jewellery, you can elevate your bridal jewellery whilst keeping your loved one close to you throughout the day.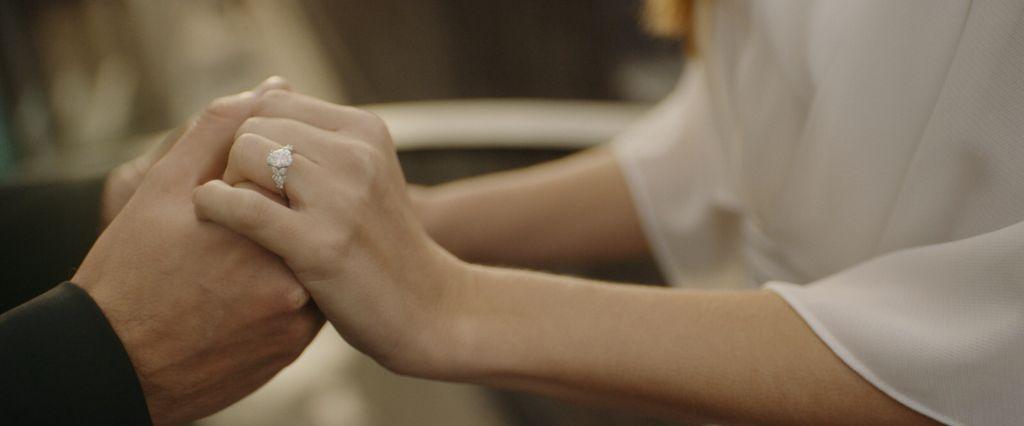 Something Blue
Adding a pop of colour into your jewellery can be as subtle or as loud as you dare. If you want to keep with tradition, pastel shades of aquamarine or a deeper royal blue sapphire are classic gemstones which will take you from your wedding day to beyond. For a more extravagant and eye-catching gem try Paraiba Tourmaline, an exceedingly rare and stunning gemstone originially found in Brazil, it is neon-blue like looking into a crystal clear ocean lagoon making it an excellent choice for a destination wedding.
The Classsics
Following the traditional path, there are a few key pieces which can be worn time and time again. Pearls match beautifully with wedding gowns or suits and come in a variety of tones from bright white to warm champagne and make for beautiful studs, pendants or bracelets. To mix up tradition with a modern edge, baroque pearls are free-form and bring a unique edge to a piece of jewellery.
Solitaire diamond studs and tennis bracelets are the foundations of a jewellery collection that you will pick up time and time again, they are wearable in any situation from a wedding to a dinner with friends.
Mix it up
Going from ceremony to reception is a great chance to change your jewellery, especially if you're having an outfit change. If you have a veil that is especially lacy or ornate you may want to opt for simple diamond studs for your wedding ceremony, however for the reception you can remove your veil and change into some drop or chandelier earrings for a little more of a party look.
If you are having a complete outfit change then your jewellery wardrobe can get its' party dress on too, the reception may be the time to incorporate coloured gemstones to coordinate with the wedding's theme or your partners and your birthstones.
If you're feeling inspired and you'd like to create a bespoke piece of jewellery for your wedding day, please do get in touch.
Return to Journal