November 01, 2021
How to choose a wedding ring?
Wedding bands are usually left as an afterthought, once a date, location and the dress have been chosen, so we have gathered together some frequently asked questions. Like all jewellery, a wedding ring is a personal choice. There are endless possibilities of styles, metal and gemstone combinations to choose from.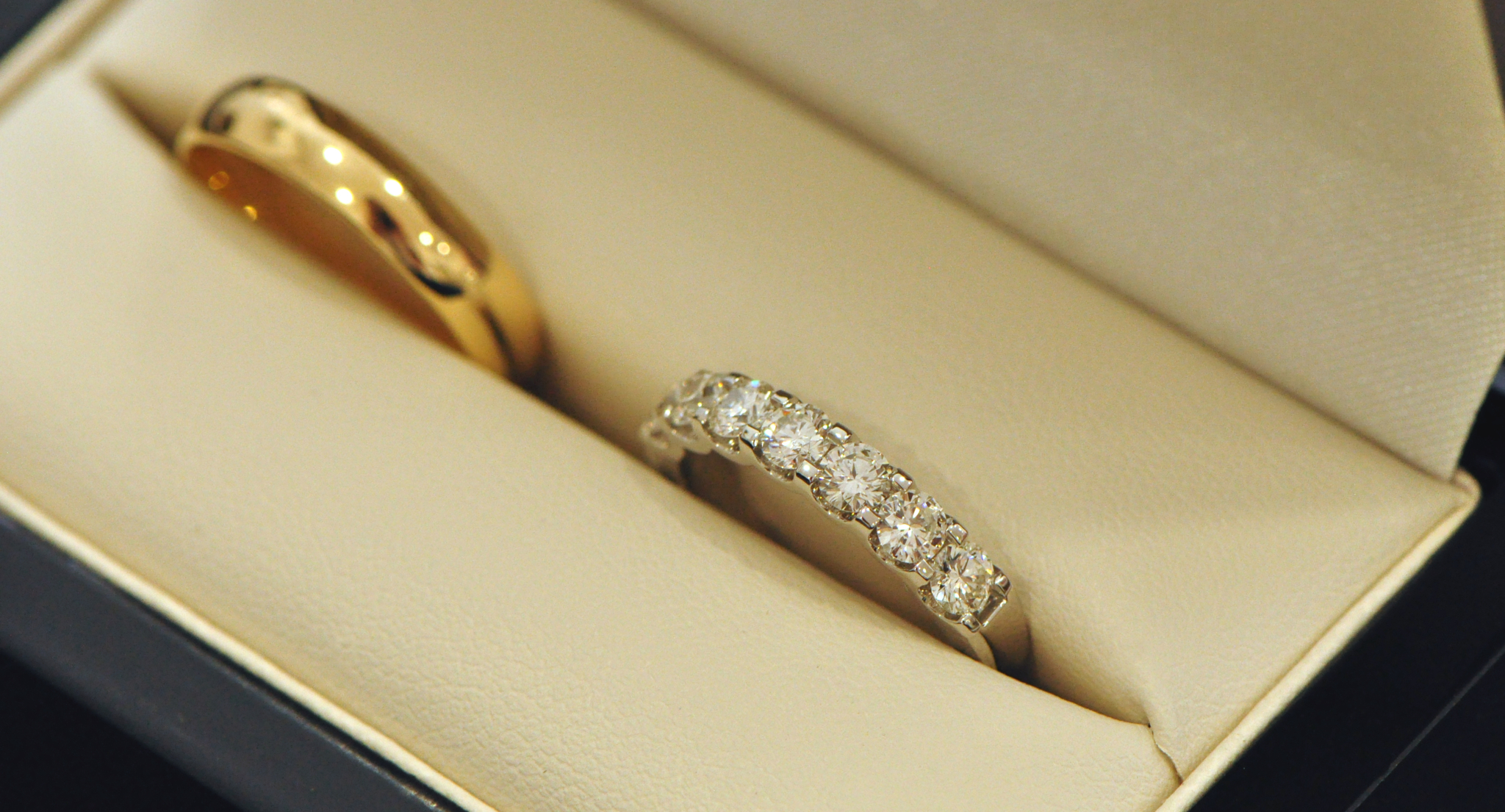 What is a wedding ring?
A wedding ring is traditionally exchanged on a couple's wedding day, after they have said their vows. The wedding ring can be traced back to Roman times. Rings were forged from gold and worn on the left hand 4th finger, as it was believed this contained a vein which lead to the heart.
What are the metals used in wedding rings?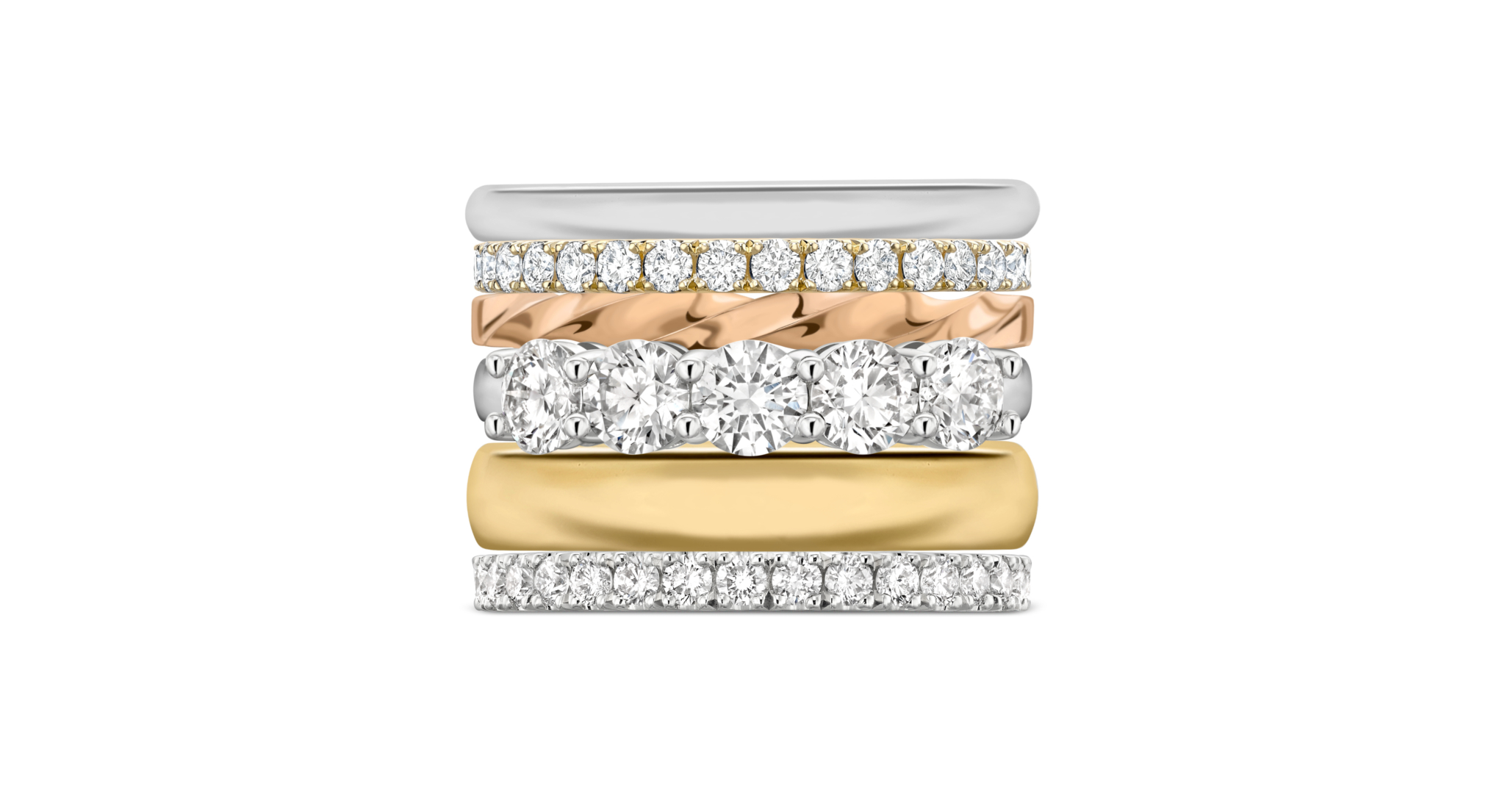 Should wedding rings match?
The choice is yours. You may choose to have the same style and metal type as your partner, especially if you have a wedfit engagement ring that a traditional ring will fit against. Alternatively, if you have a bespoke engagement ring, or non-wedfit ring, you may choose to create a wedding band which matches the shape and style of that, with your partner choosing whatever suits them.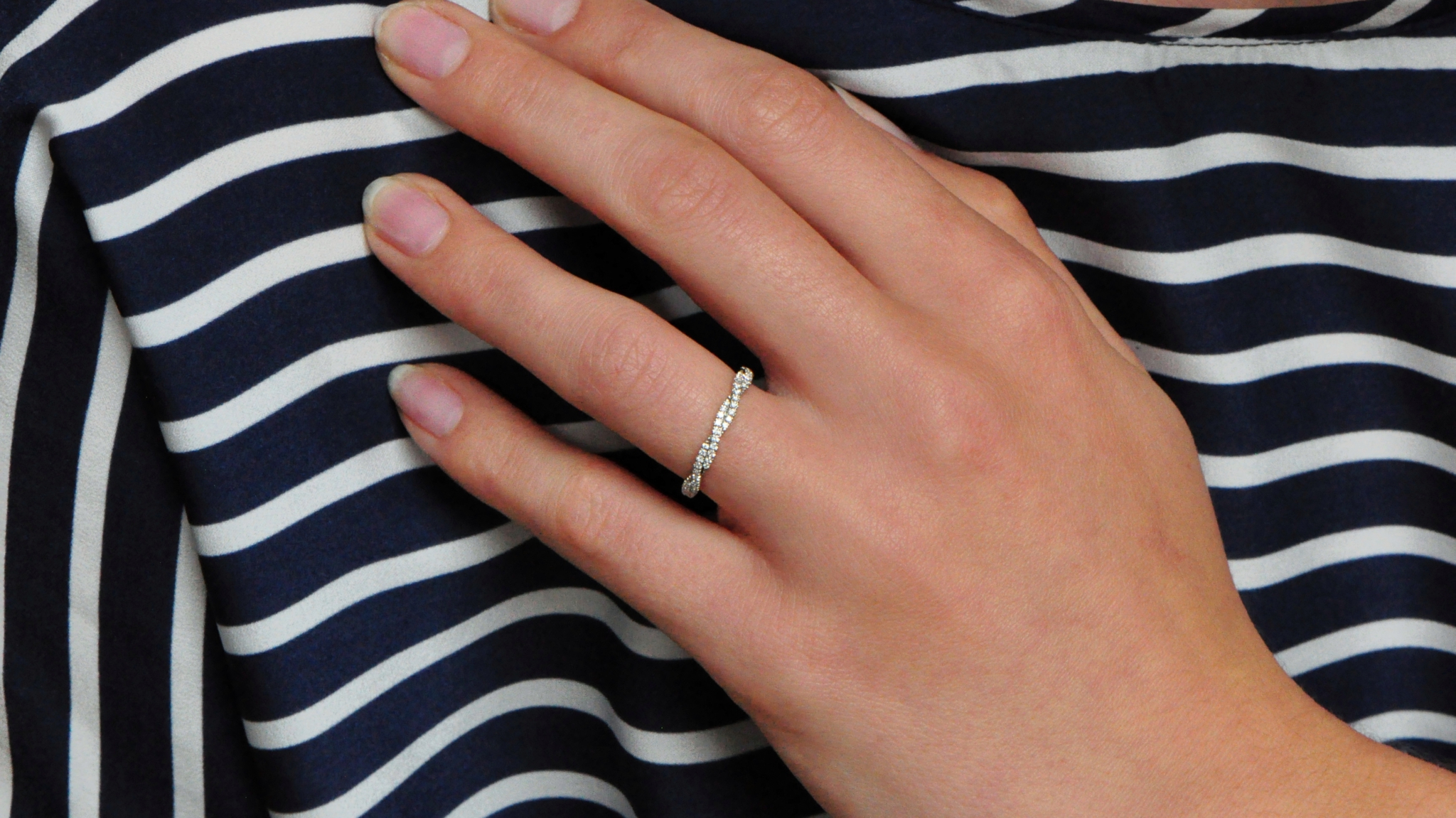 Wedding ring finshes
Traditionally, wedding rings have a high polish finish, however sometimes that isn't for everyone. Here are three alternative finishes:
Satin
Satin finishes are matte, with very fine brush marks on their surface, making them non-reflective but smooth to the touch.
Brushed
Rings with a brushed finish have deep wire brush marks in their surface, which appear to go right around the ring.
Hammered
Using a small hammer, dimples are made in the surface of the wedding ring, giving each one a totally unique look. The ring still has a shiny polish, though not as shiny as a traditional high polish ring.
All three finishes are great for people who have practical jobs for hiding where, over time, their ring may become scratched.
Most of our male clients usually go for our classic 4mm court ring, in either 18k yellow gold or platinum, this is a timeless style that is slender and comfortable for everyday wear.
Many of our female clients choose to opt for a diamond set wedding band which can be worn comfortably with or without an engagement ring.
Please get in touch if you'd like to create a bespoke wedding ring.
Return to Journal