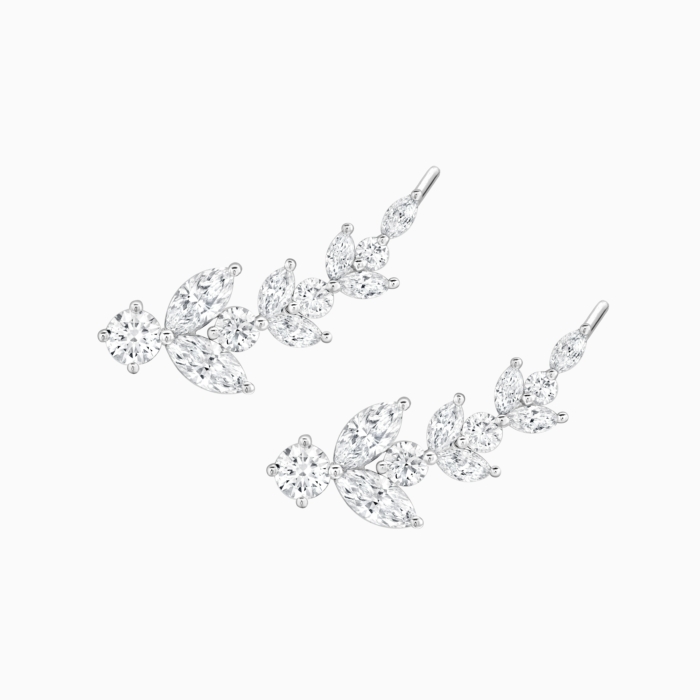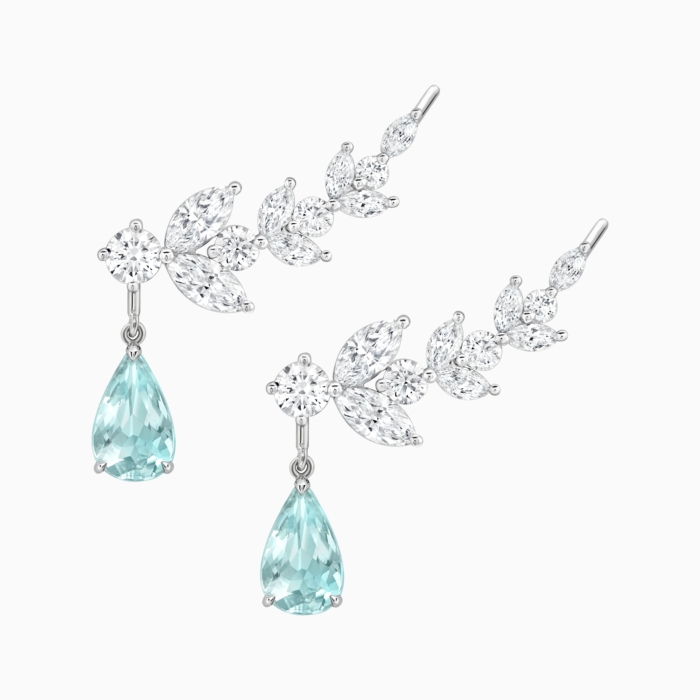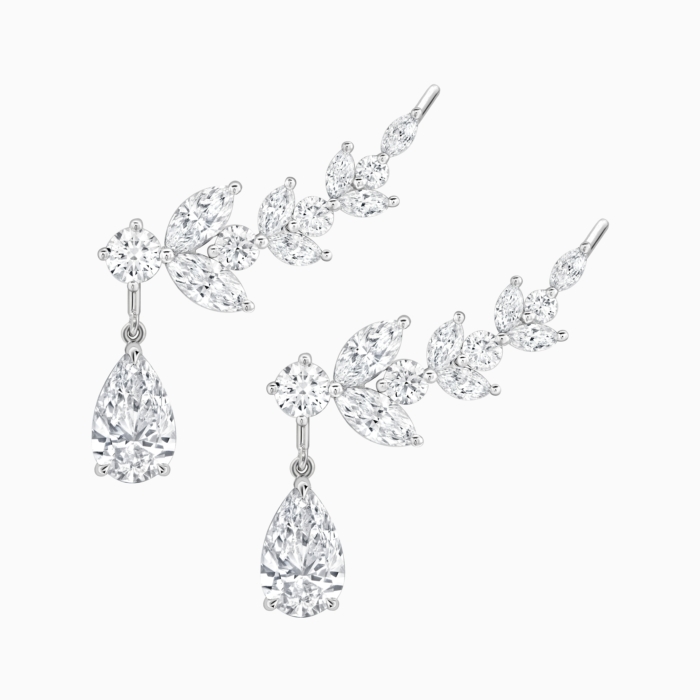 Hyacinth
A spectacular diamond climber earring featuring round and marquise brilliant cut diamonds that taper up the ear inspired by tropical vines. The Hyacinth earring can be worn and purchased with a series of detachable drops. Currently available diamond or Paraiba Tourmaline with other options available on request.
Please contact us to discuss customised variations and alternative droplet options.
£8,925 (inc. VAT)
Our Hyacinth climber is the core earring to which detachable droplets can be added or removed. The earring can be purchased i) on its own, ii) with a diamond droplet or iii) with a Paraiba Tourmaline droplet. Should you wish to custom create a different coloured attachment please contact us for further details.
Related Products
Goes well with...
---
Related Blog Articles
You might be interested in...
Book an appointment
Our central London studio & workshop is open Monday to Friday 9:00am to 17:30pm available by appointment and is located just a short walk from Chancery Lane tube or Farringdon station.
Contact us