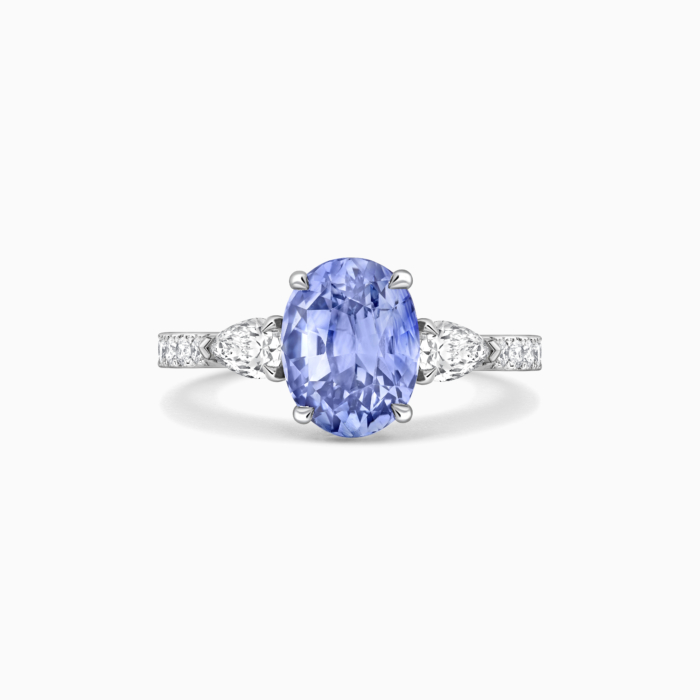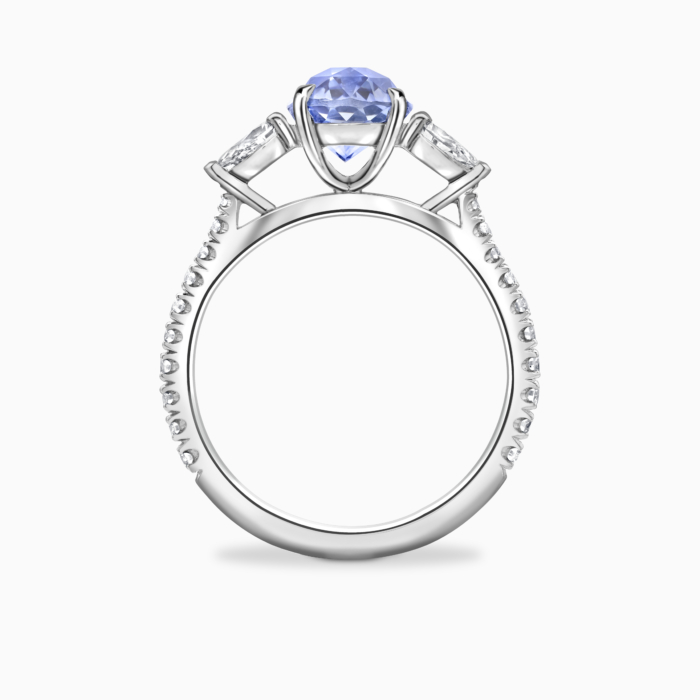 Fairleys
A cornflower blue sapphire and diamond trilogy ring. Featuring a 2.12ct oval cut Sri Lankan sapphire and two 0.15ct pear cut diamonds set in platinum.
From £6,750 (inc. VAT)
2.12ct cornflower blue oval cut sapphire
Two 0.15ct pear brilliant cut diamonds
60% diamond shank
Ethically sourced gemstones
Recycled Platinum
---
Related Blog Articles
You might be interested in...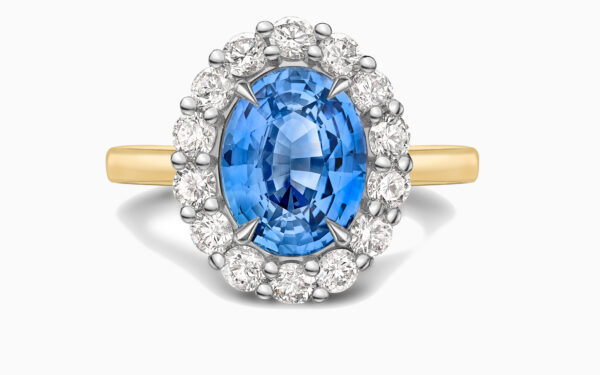 Sapphire Engagement Rings
Sapphires have been featured in engagement rings for centuries; they are elegant and timeless as well as adding a...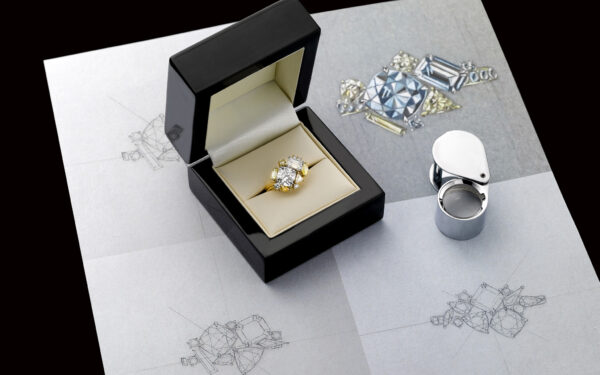 How to choose a bespoke engagement ring?
To many the words "Bespoke Engagement Ring" can incite alarm thinking about the vast number of combinations of shapes,...
Book an appointment
Our central London studio & workshop is open Monday to Friday 9:00am to 17:30pm available by appointment and is located just a short walk from Chancery Lane tube or Farringdon station.
Contact us