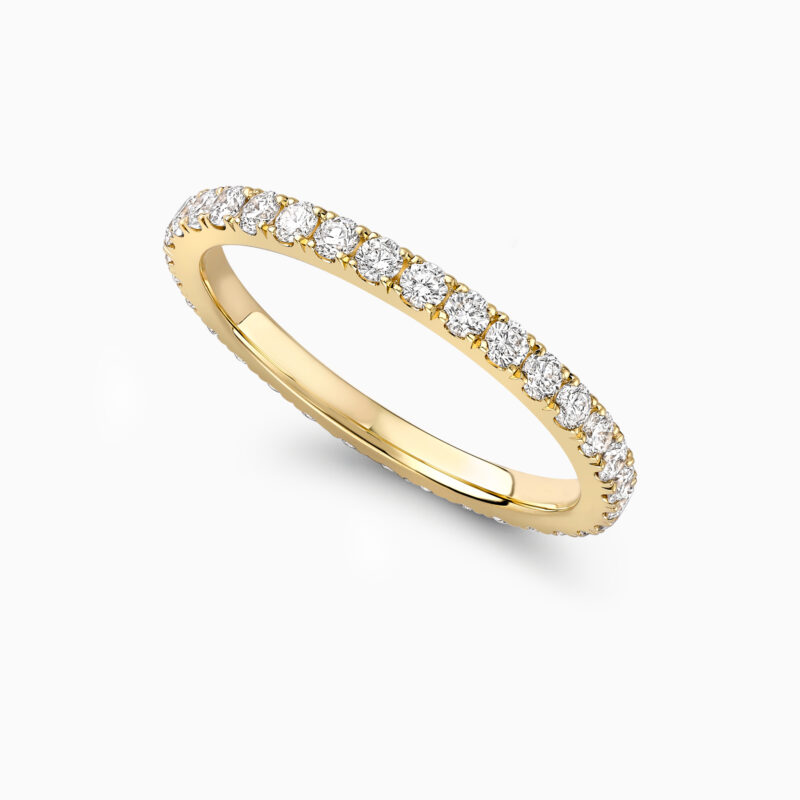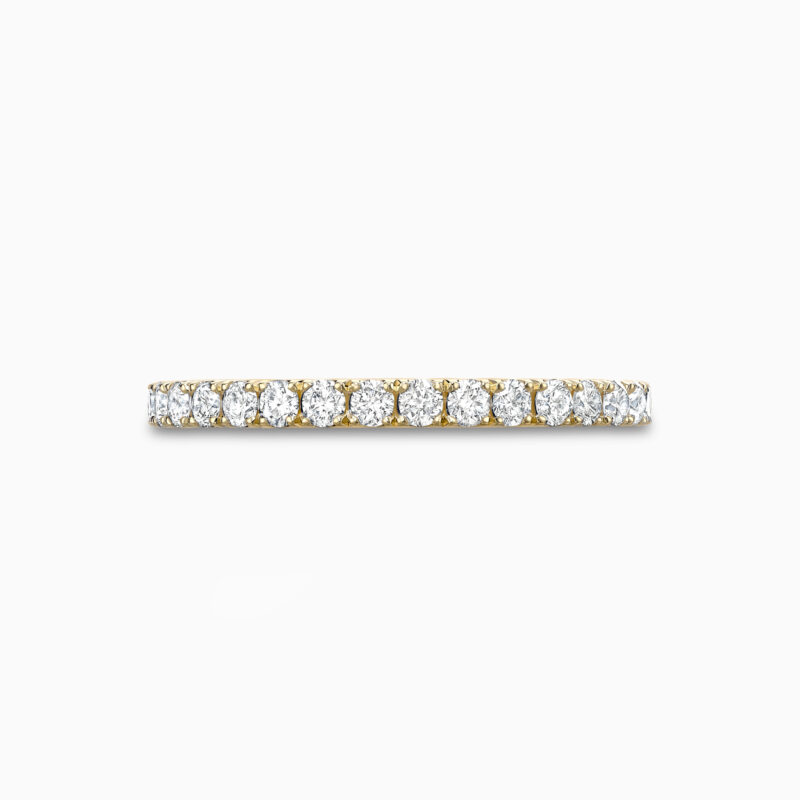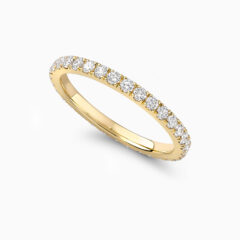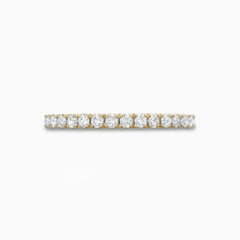 Ladies Fine Diamond Ring - Gold
Perfectly designed to match the cut down setting of many of our bespoke engagement rings. Our cut down setting allows additional light to flow through the side of the stones increasing the amount of light that flows through each stone. A timeless classic women's diamond wedding band with diamonds set 60% of the way around.
If you would like a size not listed below, please get in touch with us.
Note all products are made to order to ensure we are as sustainable as possible

Time to create: 4-6 Weeks
£2,100.00 (inc. VAT)
1.8mm width
60% diamond coverage
18k yellow gold
Side cut scallop set diamonds
Made in London
Related Products
Goes well with...
Related Blog Articles
You might be interest in...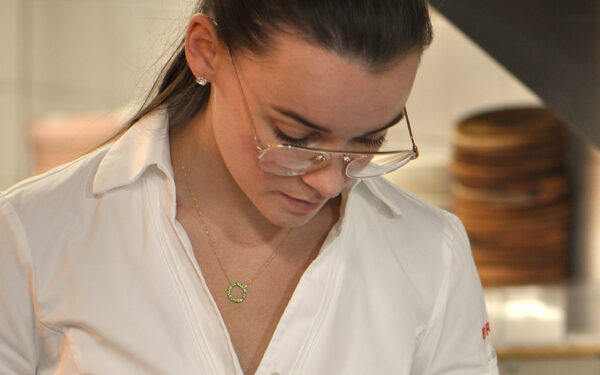 We caught up with Olivia Burt, the only woman to reach the finals of the Roux Scholarship in the past 4 years, at the...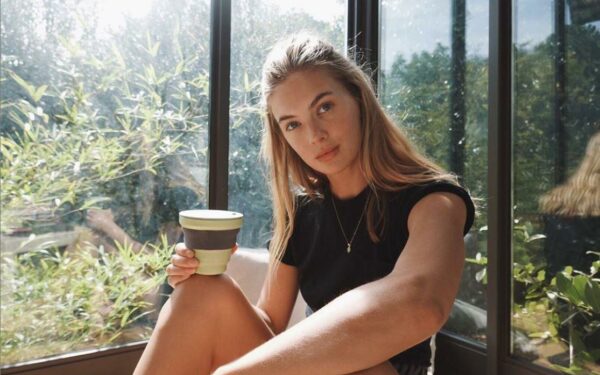 Our first interview for the Blackacre Icon's series is with Megan Williams, founder of Hunu. The Victoria Secret model...
Book an appointment
Our central London studio & workshop is open Monday to Friday 9:00am to 17:30pm available by appointment and is located just a short walk from Chancery Lane tube or Farringdon station.
Contact us