Engagement ring buying guide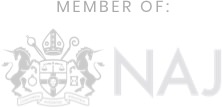 Engagement ring buying guide
Step 1: Starting point
From the outset there are two key starting points for choosing a ring i) design ideas ii) a rough budget. We advise you have some idea of the style of ring your partner likes and would want. From here most other components will fall in to place organically.
Step 2: Initial designs
Clients contact us with various degrees of progression with regards to design ideas. Some will have a selection of images they have located online which they have identified as possible options, others will have a specific design in mind or in the other extreme no idea of where to start.
Whatever the case this will form the starting point and we can advise you from this foundation towards a ring design that will be the perfect fit for you or your partner. We will provide initial feedback on possible design ideas over email or telephone to support clients in refining their concepts or where there is less certainty we will help to curate a mood board document to highlight a range of options that might be the right fit.
Step 3: Budgeting
In our experience, defining a clear budget from the outset is essential to the creation of the perfect engagement ring. We are unable to tell clients what this should be however can offer a guidance note as below.
The average expenditure on an engagement ring in the UK is £1,500
The average expenditure on an engagement ring in London, United Kingdom is £4,500.
Our clients, who tend to be young professionals on average spend in the range of between £5,000-£15,000.
We will always seek to support you in utilising your budget in the most optimal way possible and provide transparent pricing to support this.
Step 4: Diamond or gem shapes
This will largely be influenced by the initial design inspiration as to whether a diamond or coloured gemstone is required. Equally the shape of the stone will largely have been defined by the design inspiration. However a few notes on some of some common shapes:
i) Round brilliant cut - The most common shaped stone used in engagement rings mainly due to the elegant shape but also the level of brilliance and sparkle.
ii) Oval cut - Has become increasingly popular with women due to the elongated shape which has a tendency to make fingers look longer and more elegant. It also has a brilliant cut which creates a high amount of brilliance and sparkle
iii) Cushion cut - A popular alternative to a round stone, slightly squarer in shape, still with a strong brilliance and sparkle this shape stone can often have a mystical galaxy like appearance as you stare in to it. The cushion cut is very common in certain gemstones such as sapphires as the depth of stone can be greater creating a more saturated colour.
iv) Emerald cut - A very classical shape with is structured lines and symmetrical facets. Clarity becomes increasingly important in an emerald cut due to the greater ability to see through the stone when compared to other brilliant cuts such as the oval or round.
iv) Other popular cuts include pear, marquise, and radiant. We are able to source stones of any specification so let our team know your exact requirements and we will be able to provide a range of options.
If a coloured gemstone is the selected stone our team will be able to arrange a selection of different stones to choose from.
Step 5: Diamond quality threshold
This will largely be dictated by the design and budget selected however designing the perfect ring should not sacrifice or ignore any one component of design, budget and quality.
There is a wealth of information available providing advice on diamond specifications. However, without the eye of a qualified and certified gemologist, it is near impossible to set stones of differing grades apart. Our in-house gemologists and diamond policy, as set out below, help demystify the process for you.
Consistent quality
Simplicity and quality are key to our customer experience, therefore we seek to remove the complexity behind choosing diamonds. In line with our focus on quality and taking in to account the needs of our client we adopt the following specification threshold to be used as guidance.
Above this quality, the benefits have diminishing returns vs cost, below this threshold we would advise that the quality would be slightly below the level most our clients would desire.
Carat and shape Defined by you
Colour: F/G
Clarity: SI1/VS2
Cut: Excellent
Symmetry: Excellent
Polish: Excellent
GIA Certification
We only use diamonds with the most recognised, respected and prestigious certification, and each stone undergoes an internal review by our in-house gemmologist. Diamond certificates are supplied on delivery of the final ring.

Step 6: Blind tasting
For clients purchasing engagement rings, we use a "Blind tasting" approach to diamond and gem selection as part of the initial education.
We see many clients swamped in detail after initial research and an obsession with the"4 C's". The aim of this approach is to support a more pragmatic attitude whilst simultaneously building a deep knowledge of the interplays between quality and price.
Based on the design and budget requirements communicated to us, we will arrange for a line-up of suitable diamonds or gems to be viewed in the cold light of day with no prior information. Once feedback has been provided, our gemologists then talk to you about each stone in detail under professional lighting and magnification, covering every detail from clarity to price.
Under this approach clients are able to better assess the nuances between stones and understand how they affect the price. It often becomes quickly apparent how minute differences that are barely visible to the eye can have significant impacts on the price of diamond.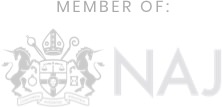 Book an appointment
Our central London studio & workshop is open Monday to Friday 9:00am to 17:30pm available by appointment and is located just a short walk from Chancery Lane tube or Farringdon station.
Contact us